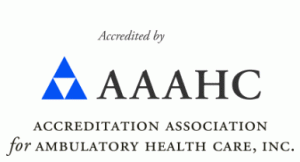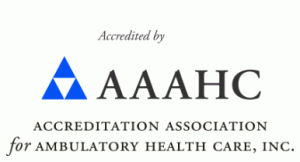 Uterine Fibroids Treatment in Valley Stream, NY
If you or a loved one are experiencing the symptoms of uterine fibroids, you might be wondering where to turn. USA Fibroid Centers offers treatment of uterine fibroids for women in and around Valley Stream, NY. We specialize in non-surgical Uterine Fibroid Embolization (UFE) treatment that can give you significant, lasting relief from your fibroid symptoms. As a support system, we will gladly walk you through your treatment options and help you learn more about this common condition.
What Are Uterine Fibroids?
Uterine fibroids are tumors that develop inside a woman's uterine walls. These tumors are typically non-cancerous, and some women don't realize they have fibroids at all; however, larger fibroids can cause significant discomfort. Many women report symptoms such as:
Heavy, prolonged menstruation lasting more than 10 days
Pelvic pain or pressure
Low back or leg pain
Frequent urination
Bloating and constipation
Pain during intercourse
Infertility or pregnancy issues
If you're experiencing symptoms of uterine fibroids, USA Fibroid Centers in Valley Stream, NY can direct you towards the next steps for treatment. Our non-surgical, outpatient Uterine Fibroid Embolization (UFE) procedure provides women throughout New York with lasting symptom relief.
Uterine Fibroid Embolization (UFE) — a Minimally Invasive Fibroid Treatment for Women in Valley Stream, NY
UFE is an FDA-approved, outpatient fibroid treatment that shrinks fibroids, thus relieving uncomfortable symptoms. We offer minimally invasive UFE for women in Valley Stream, NY who are looking for an alternative to invasive surgeries.
During the procedure, our fibroid specialists will strive to make sure you're as comfortable as possible. We'll numb the area of the incision and give you a light sedative. After locating your fibroid or fibroids via advanced ultrasound technology, we'll insert a catheter through a tiny incision. This incision is small enough that you won't need any stitches or general anesthesia. The catheter will administer small particles that block blood flow to the fibroids, which causes them to shrink. The uterus will be left fully intact.
The process takes only 30 to 45 minutes, and most women fully recover in as little as one to two weeks.
Results of UFE Treatment
Non-surgical fibroid treatment from our Valley Stream, NY center is safe and effective. UFE has a success rate of 85-90% and can offer women an improved overall quality of life. After fibroid treatment, most women report benefits such as:
Lighter menstruation lasting between 5-7 days per month
No pain during intercourse
No pressure or pain in the pelvis
Normal urination frequency
No bloating or constipation
Find Fibroid Relief at a Uterine Fibroid Treatment Center in Valley Stream, NY
Life with uterine fibroid symptoms can be challenging, but you don't have to go through it alone. If you live in Valley Stream, NY, our uterine fibroid treatment center can help. Our specialists have helped hundreds of women regain control of both their body and lives with fibroid detection and treatment options. What are you waiting for? Discover if UFE is the right choice for you.
Experience the gold standard in minimally invasive treatment with USA Fibroid Centers. Contact us online to request your consultation at our Valley Stream, NY location.