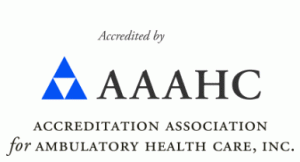 Fibroid Specialist in Philadelphia, Pennsylvania
Uterine fibroids are more common than many people realize. Most women develop fibroids by age 50, and anywhere from 25% to 50% of those with fibroids experience symptoms.
These symptoms can interfere with your quality of life, causing you to miss work and avoid doing some of the things you love. Because fibroids can grow in size, your symptoms may also worsen over time. 
If you're experiencing fibroid symptoms, talk to a fibroid specialist in Philadelphia and find out how you can get relief. The experienced interventional radiologists at USA Fibroid Centers are some of the best fibroid doctors in the country. They can screen you for fibroids right here at our Philadelphia fibroid center on Bustleton Ave. They also provide non-surgical fibroid treatment that can alleviate your symptoms and help you regain your health.
Schedule a consultation today and take the first step toward feeling better. 
Experienced Fibroid Specialists
You can count on expert care at USA Fibroid Centers. All of our doctors have years of experience treating fibroids, and our specialists in Philadelphia are some of the best fibroid doctors in the region.
They specialize in providing non-surgical treatment for fibroids, allowing our patients to get the relief they need without undergoing a surgical procedure. 
Our Fibroid Doctors
Fibroid Treatment at USA Fibroid Centers in Philadelphia
Our fibroid specialists perform a minimally-invasive, outpatient treatment called Uterine Fibroid Embolization (UFE). UFE can preserve your uterus, alleviate fibroid symptoms, and get you back to your everyday activities in just one to two weeks. 
The procedure takes about 30 to 45 minutes and involves a relatively short recovery. Because UFE is a non-surgical, minimally invasive fibroid treatment, you won't require general anesthesia, and there are no stitches or scarring. When the procedure is completed, you won't need anything more than a band-aid. 
See what other women are saying about treatment at our fibroids center in Philadelphia:
"My quality of life is so much better now after my procedure. I now have 0 symptoms, my mood has improved, and even my heavy bleeding is gone now too. Keep doing what you're doing!" – Yvonne C.
Fibroid Symptoms
Fibroids primarily impact women of childbearing age, and many women in their 20s and early 30s have symptoms. If you believe you have symptoms, it's important to see a specialist. The sooner you get treatment, the sooner you'll experience relief. 
Here are some of the most common fibroid symptoms all women should be aware of:
Irregular or heavy menstrual bleeding

Severe menstrual cramps

Abdominal swelling or bloating

Pelvic pain

Pain during intercourse

Pain in the lower back or leg

Frequent urination

Anemia and fatigue
Learn more about uterine fibroid symptoms. 
Diagnosing Uterine Fibroids
Doctors don't know what causes uterine fibroids, but there are factors that might be linked with an increased risk. Common risk factors for fibroids include the following:
Obesity

Vitamin D deficiency

Family history of uterine fibroids

African American ancestry

High blood pressure
If you're experiencing symptoms or are at a higher risk and are concerned your periods are abnormal schedule a consultation with our  nearby fibroid specialist. 
At our fibroid center in Philadelphia, a skilled specialist can perform an exam and diagnose fibroids. Finding out if you have fibroids can help you take care of your reproductive health and give you peace of mind. 
Learn more about how uterine fibroids are diagnosed.
Insurance Coverage for Fibroid Treatment in Philadelphia
UFE is a clinically proven and FDA-approved treatment for uterine fibroids that most insurers cover, including Medicare. USA Fibroid Centers works with most major insurers, making fibroid treatment accessible and affordable. 
We're also happy to help you find out if your insurance provider will cover the cost of fibroid treatment at our clinic. Give us a call at 855.615.255 for insurance questions or to schedule an appointment with a fibroid specialist near you. We also offer affordable self-pay options. Nosotras hablamos español.
How to Get to Our Philadelphia USA Fibroid Center Location
Our fibroid clinic is located in the Rhawnhurst area of Northeast Philadelphia, not far from Pennypack Park.
Nearby areas we serve include:
Downtown Philadelphia

Fox Chase

Mayfair

Oak Lane

Torresdale
Fibroid treatment clinic near downtown Philadelphia: If you're coming from the downtown area, take I-95 North 8 minutes to the Cottman Avenue exit. We are located another 14 minutes further north once you turn off the freeway.
Fibroid treatment clinic near Fox Chase: We are a short, 7-minute drive away when you head southeast along Rhawn Street from Fox Chase. From there, turn left on Loretto. We are just past Bell's Market. 
Fibroid treatment clinic near Mayfair: You can arrive at our clinic in about 9 minutes when you take Roosevelt north, turn left on Strahle, and then right on Bustleton. 
Fibroid treatment clinic near Oak Lane: You can reach our clinic after a 20-minute drive east of Oak Lane, along Cottman Avenue.
Fibroid treatment clinic near Torresdale: Our clinic is about 3.4 miles west of Torresdale. 
How UFE Compares to Other Uterine Fibroid Treatments
UFE works by cutting off the blood supply to any existing fibroids. Because it addresses all of your fibroids at once, you can get lasting relief with one procedure. It's also effective for treating large fibroids, which is why so many women prefer it to surgical options and other treatments.
Here's a look at how UFE compares to myomectomy, hysterectomy, Acessa, and other treatments for fibroids.



For up to 95% of patients, UFE is effective at alleviating fibroid-related symptoms [National Institute of Health]
Schedule a Fibroid Treatment Near You Today! 
You're one phone call away from getting the care and support you need. Call (267) 823-8437 or stop by our clinic today. You can also schedule an appointment online using our convenient scheduling tool. Don't wait — schedule now and take the first step toward alleviating your fibroid symptoms!
Frequently Asked Questions
What fibroid treatments does the USA Fibroid Center in Philadelphia on Bustleton Ave offer?
At the USA Fibroid Center in Philadelphia on Bustleton Ave we primarily offer Uterine Fibroid Embolization (UFE). This minimally-invasive technique targets fibroids by reducing their blood supply, leading to fewer symptoms and quick recovery, usually within 1-2 weeks.
How should I prepare for my appointment at the USA Fibroid Center in Philadelphia on Bustleton Ave?
For your UFE treatment in Philadelphia on Bustleton Ave, avoid specific medications, foods, and substances 24 hours prior. Please bring essential documents like your photo ID, medication list, prior fibroid treatment records, and insurance card. Ensure someone is available to drive you home after the procedure.
How can I consult with a fibroid specialist in Philadelphia on Bustleton Ave?
Schedule an appointment at our Philadelphia on Bustleton Ave clinic or opt for a telemedicine consultation. Our UFE procedure is less invasive than traditional surgeries, involves no incisions, and preserves the uterus.