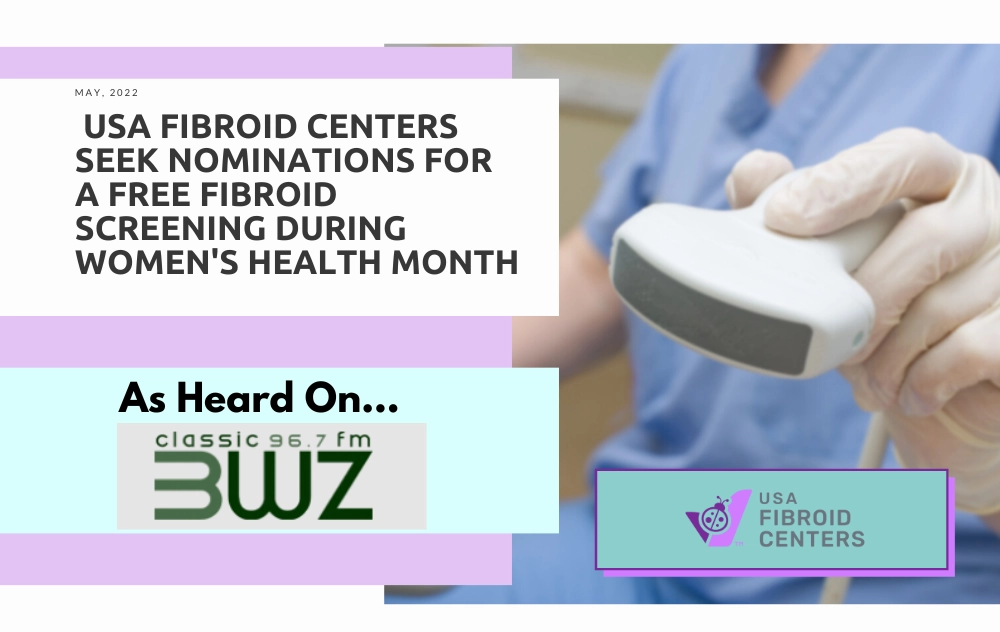 Sunday, May 1st, 2022
May is Women's Health Month, and USA Fibroid Centers is asking the public to nominate their mom or mother figure for free uterine fibroid screening, May 7 through May 31, 2022. Uterine fibroids are a widespread problem that affects about one in 10 women between the ages of 18 to 50, often causing painful symptoms and other serious health conditions.
This month, USA Fibroid Centers is focusing on awareness of early detection and treatment of fibroid disease to empower women to recognize fibroids and take control of their uterine health.
The Women's Health Month contest offers an opportunity to recognize the women who take care of us and help them prioritize their health. In a large quantitative survey of U.S. women living with fibroids, it was reported that women waited an average of 3.5 years after experiencing symptoms before seeking a diagnosis, and 32 percent waited more than five years before seeking treatment.
Read the entire article here:
https://lifestyle.3wzfm.com/story/46441669/usa-fibroid-centers-seek-nominations-for-a-free-fibroid-screening-during-womens-health-mont/