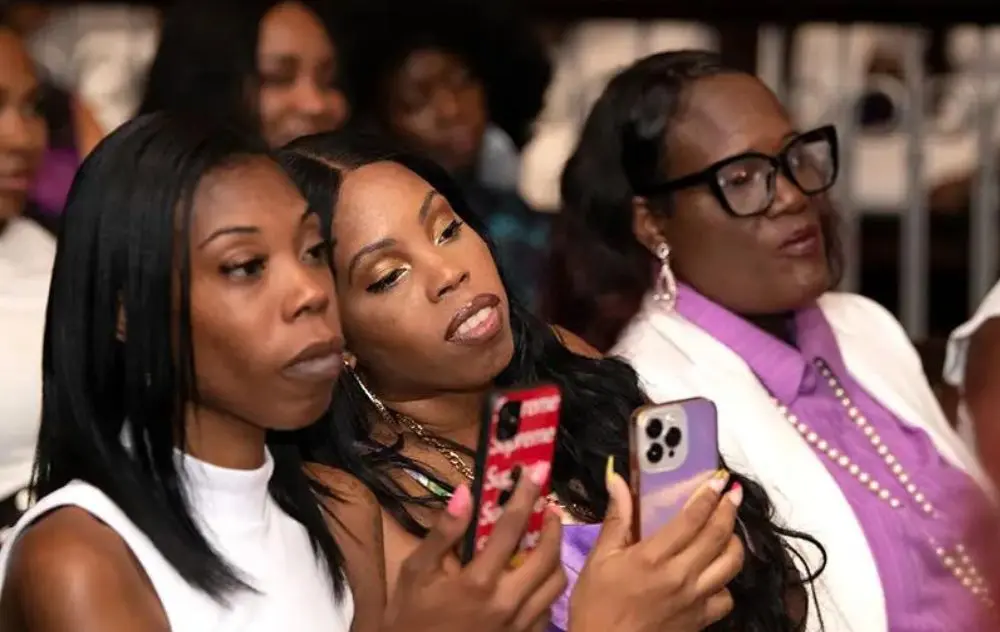 Tuesday, August 15th, 2023
Over 200 Attendees Learn About Non-Surgical Treatment Options for Uterine Fibroids 
Northbrook, IL, August 14, 2023— USA Fibroid Centers, a leading provider of non-surgical treatment for uterine fibroids, sponsored a capacity-filled awareness event to shed light on uterine fibroids, a common condition affecting millions of women. The event, "50 Shades of Purple," was held at the Empire Steak House in Midtown Manhattan and drew over 200 attendees, including actor Cynthia Bailey (Real Housewives of Atlanta), TV Celebrity Make-Up Artist Kym Lee King, and actor Malorie Bailey (A Taste of Betrayal).  
The event featured speakers who shared their personal stories of living with fibroids and experts who discussed the latest research on fibroids and treatment options. Yan Katsnelson, M.D., Founder and CEO of USA Fibroid Centers, delivered the opening remarks. He encouraged the audience to make a difference in fibroid care and spoke on the importance of women knowing that nonsurgical treatment for fibroids is available.  
"The reason hysterectomies are overperformed is women needing fibroid treatment are not aware of less drastic, nonsurgical options such as uterine fibroid embolization (UFE)," Katsnelson said. "If a woman does not want a hysterectomy, she should not be forced to have one."     
The event is part of USA Fibroid Centers' efforts to raise awareness about uterine fibroids, a common health condition affecting 70% to 80% of women. Speakers shared their personal stories of living with fibroids, reminding attendees of the negative impact they can have.  
"We need to stand up for women's rights and ensure they have access to the best possible care for fibroids," Katsnelson emphasized.  
The evening began with a discussion on how fibroid pain impacts every aspect of a woman's mental health and well-being. Women with fibroids are more likely to experience stress, anxiety, depression, and low self-esteem. They may also have difficulty in their relationships, both personal and professional.  
Jacob White, M.D., Director of Fibroid Services at USA Fibroid Centers, spoke about the genetic factor of fibroids. He was joined by T.V. reality stars and sisters Cynthia Bailey and Malorie Bailey, who shared their firsthand experiences with fibroids. Fibroid experts Aaron Shiloh, M.D., and Flora Katsnelson, M.D., co-founder of Fibroid Fighters, discussed how fibroids can affect sex and intimacy.  
The evening's entertainment included motivational speaker Keith Brown (Mr. I'm Possible) and R&B sensation Lil' Mo, whose soulful singing had the audience singing and dancing. The event was hosted by WQHT Hot 97.1 on-air talent TT Torrez.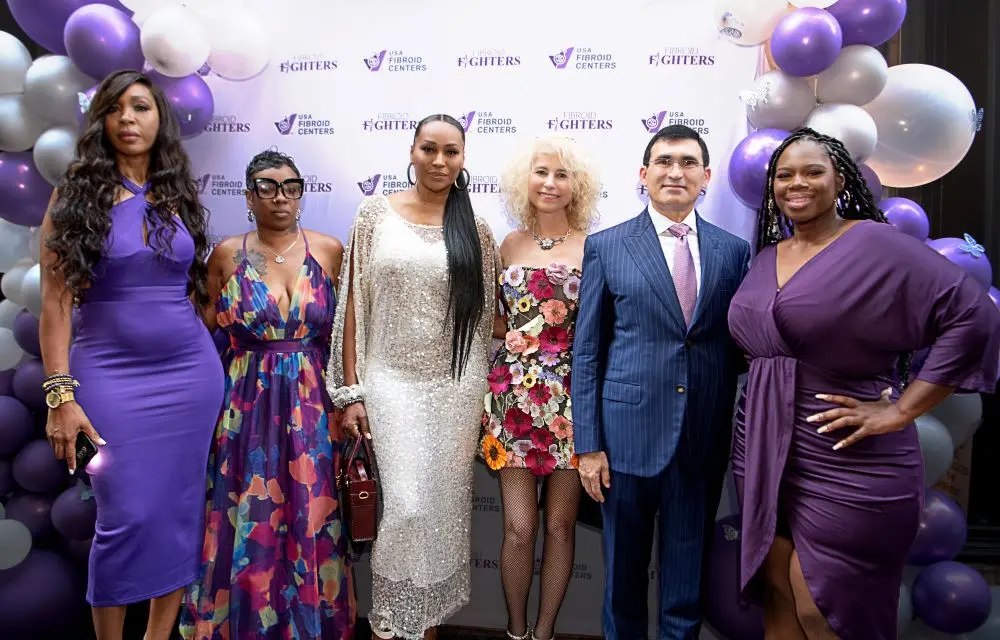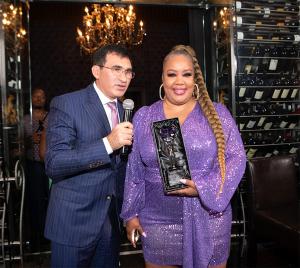 Kym Lee-King was awarded the Fibroid Fighter of the Year Award for her fibroid advocacy work. King, a USA Fibroid Ambassador, hosts a monthly fibroid information program, Talk About "U" – an initiative started by USA Fibroid Centers to encourage women to speak out and share their fibroid journeys.  
In addition to USA Fibroid Centers, event sponsors included Merit Medical, Planned Parenthood, Moore Promotions, United GMG, Antenna Satellite, USA Data, AMW PR, El Especialito, ReachTV, and Univision. Sponsor support helps improve treatment, research, and patient advocacy services.    
"Fibroids present a major healthcare problem as the most prevalent pelvic tumors in women of reproductive age and are the leading cause of hysterectomies, " Katsnelson said. "It is critically important to make women aware that there are minimally invasive options."   
For more information on fibroid disease and treatment, contact, USA Fibroid Centers at https://www.usafibroidcenters.com/.  
About USA Fibroid Centers      
USA Fibroid Centers is the leading provider of minimally invasive fibroid treatment, with an national extensive network of outpatient centers. USA Fibroid Centers' mission is to provide personalized, non-surgical treatment for fibroids using an advanced procedure called Uterine Fibroid Embolization (UFE). USA Fibroid Centers is dedicated to raising awareness of UFE as a treatment option and encouraging more conversation about fibroids. For more information, visit www.usafibroidcenters.com.