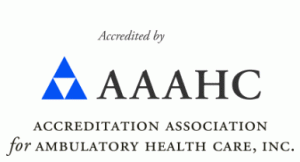 Fibroid Treatment in Hallandale Beach, FL
 If you are experiencing issues like pelvic pain or pressure, extreme cramps, abnormal menstrual bleeding, and/or frequent urination, you should be aware that there is a non-surgical fibroid treatment available called Uterine Fibroid Embolization (UFE). Although there are other fibroid treatments – including hysterectomy, a major surgical procedure – at USA Fibroid Centers we offer an effective, FDA-approved, non-surgical treatment that preserves the uterus, poses fewer risks than surgery, and has the potential to eliminate any painful or undesirable effects of fibroids.
A uterine fibroid, also known as a leiomyoma, is a type of noncancerous tumor that commonly occurs in the muscle cells of the uterus. Although they do not spread to other parts of the body, they can grow in ways that have the potential to impact surrounding organs. In some cases, fertility can be affected. Fibroids may develop as a single fibroid or in multiples, and they can range in size from that of a tiny pea to weighing over 20 pounds. The type, size, location, and number of fibroids can impact which symptoms are involved, as well as their severity. 
Although some people don't experience fibroid symptoms at all, common ones include:
Heavy or prolonged menstruation

Anemia-induced fatigue

Pelvic or lower back

pain

Constipation

Stomach bloating

Frequent urination

Painful sexual intercourse

Severe cramps or pelvic pressure
If your symptoms are interfering with your career, sex life, self-esteem, social interactions, and overall quality of life, we recommend seeking treatment. For state-of-the-art facilities and expert fibroid treatment in Hallandale Beach, FL, consult our specialists at USA Fibroid Centers.
Minimally-Invasive Hallandale Beach, FL, Uterine Fibroid Treatment
Many have never heard of Uterine Fibroid Embolization, instead believing that hysterectomy is the only treatment option for uterine fibroids. Our experts at USA Fibroids want to ensure patients understand this is not true. We aim to educate about this less invasive, lower-risk, less painful, non-surgical treatment that ultimately leaves the uterus intact. Highly qualified fibroid specialists perform UFE in state-of-the-art USA Fibroid Centers facilities. 
Unlike fibroid removal in Hallandale Beach, Uterine Fibroid Embolization:
Takes between 30 and 45 minutes

Locates fibroids using an advanced ultrasound method called fibroid mapping

Uses light sedation to keep you calm and comfortable

Requires only a small incision in your upper thigh

Injects embolic material through a catheter into the uterine artery to block blood flow to the fibroids

Causes the fibroid(s) to shrink and eventually disappear

Leaves the injected material permanently in the blood vessels at the fibroid site, making it unlikely that the fibroid will regrow in the future
In Hallandale Beach, fibroid treatments at USA Fibroid Centers are performed with skill, cutting-edge technology and the utmost attention to our patients' comfort. To discover if you are a candidate for UFE, book an appointment online.
Looking for a Hallandale Beach, FL, Fibroid Specialist? 
As the #1 fibroid treatment experts in the country, USA Fibroid Centers offer dozens of clinic locations. Our highly-rated fibroid specialists are available to inform patients about the ins-and-outs of Uterine Fibroid Embolization, along with the full range of treatment options. This knowledge can help patients avoid unnecessary fibroid surgery. 
Our Fibroid Doctors
Beginning your Fibroid Treatment Near Miami in Hallandale Beach 
Located roughly 20 minutes from downtown Miami, the Hallandale Beach fibroid specialists at USA Fibroid Centers offer leading-edge uterine fibroid embolization (UFE) treatment. Relief from heavy bleeding during menstruation, pain, fatigue, and other symptoms associated with fibroid disease is easy to access in our Hallandale Beach fibroid treatment center. From the beginning of your first appointment to the moment you complete your UFE treatment, our fibroid specialists will answer any questions you have with care and compassion. They understand that even minimally invasive procedures can be stressful, and they'll work to make you feel right at home in our Hallandale Beach fibroid treatment center. Nosotras hablamos español.

How to Prepare for your Visit
When you visit the clinic, one of our Hallandale Beach fibroid specialists will sit down with you and learn about your uterine fibroid disease. Our compassionate team is more than happy to walk you through each step of your fibroid treatment options and explain the UFE process every step of the way. 
Confirm your Insurance Coverage
At our Hallandale Beach fibroid treatment center, we partner with various insurance providers. If you don't see your provider listed, contact the USA Fibroid Center's team of insurance specialists at 754.999.9451 for assistance. We also offer affordable payment options.
How to Get to Our Hallandale Beach, FL, Fibroid Treatment Center

Our Hallandale center is at 1711 East Hallandale Beach Boulevard, near Golden Isles Lake. 
Nearby Areas We Serve:
Miami Beach

Hollywood

Miami Gardens

Fort Lauderdale

Pembroke Pines
Fibroid Center Near Miami Beach: A 22-mile drive via I-95 North will get you here in just over 30 minutes.
Fibroid Center Near Hollywood: Our Hallandale center is about an 11-minute, 2.8-mile drive via South 14th Avenue. 
Fibroid Center Near Miami Gardens: From Miami Gardens, our center is only about 9.5 miles away. The drive takes about 24 minutes via I-95 North.
Fibroid Center Near Fort Lauderdale: Our center is only about 13.8 miles from Fort Lauderdale and the drive takes between 15-20 minutes via I-95 South.  
Fibroid Center Near Pembroke Pines: We are about a 30-minute, 12-mile drive from Pembroke Pines via Pembroke Road. 
Book Your Hallandale Beach, FL, Fibroid Treatment Today 
When uterine fibroid symptoms negatively impact your life, we want you today we are here to help you find lasting relief. Our experts are dedicated to helping you rediscover a life free of fibroid pain, discomfort, and unpredictability. To schedule an appointment with one of our specialists for uterine fibroid treatment in Hallandale Beach, FL, use our convenient online scheduling form.