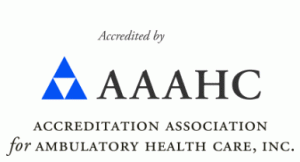 Fibroid Treatment in Orange, New Jersey

Are you experiencing heavy menstrual bleeding, pelvic pain, or other fibroid symptoms?
Uterine fibroids are very common. In fact, most women develop them by age 50, even if they don't notice symptoms. For some women, however, fibroids cause severe pain and reproductive health issues. 
USA Fibroid Centers in Orange, NJ, is a leading treatment center for uterine fibroids. Our doctors specialize in non-surgical fibroid treatment and are experts in their field of medicine. If you're looking for a fibroid specialist to help you get relief, we can help. Our interventional radiologists are skilled fibroid specialists who can diagnose and treat fibroids in our NJ clinic, allowing you to access quality care without traveling far from home.
Don't go another day without learning about available treatment options — schedule an appointment at our fibroid treatment center in NJ.
Schedule  a consultation online
Leading NJ Fibroid Specialists
The doctors at USA Fibroid Clinics are highly recommended, which is why so many women trust us for non-surgical treatment for uterine fibroids in New Jersey.
We're staffed by licensed interventional radiologists who specialize in uterine fibroid embolization (UFE). UFE is a minimally invasive treatment that can alleviate fibroid symptoms without invasive surgery. 
When you make an appointment, you can expect a caring physician to listen to your concerns, answer your questions, and create a personalized treatment plan based on the number, size, and location of your fibroids. Rest assured you're working with the best fibroid specialist in NJ when you visit our clinic in Orange. 
Our Fibroid Doctors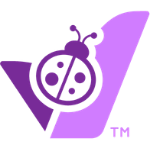 Peter Smith
M.D.
View Profile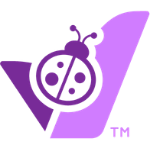 Yachao Zhang
M.D.
View Profile
Non-Surgical Fibroids Treatment in NJ
USA Fibroid Clinics is a nationwide network of AAAHC-accredited fibroid clinics. We're the top provider of non-surgical fibroid treatment and have helped thousands of women across the country get relief from fibroids — without surgery. 
Women are often only given surgical options for treating fibroids, making them feel that a hysterectomy or myomectomy is their only way to get relief. These surgeries come with risks, including damage to the uterus or a loss of fertility, and they're not suitable for everyone. 
Uterine fibroid embolization is a safe and effective treatment that doctors have been using for over 25 years. It's a non-surgical alternative to a hysterectomy and has a very high success rate. At USA Fibroid Centers, because UFE is all we do, our success rate is close to 99 percent.
With UFE, your fertility isn't impacted, so you can still conceive. You also won't have to have general anesthesia for the procedure. Our fibroid specialists in Orange, NJ, only use a light sedative to help you relax. 
After UFE, you can resume light activities within a few days. There's no scarring, and you won't need stitches. But there's even more good news. For most women, recovery takes only one to two weeks, compared to a six to eight-week recovery after a hysterectomy, which means you can get back to enjoying your life faster. 
Fibroid Symptoms
Some women have debilitating symptoms from fibroids. Others might notice that something is off with their period but aren't sure what's going on. 
Knowing the symptoms of fibroids can help you understand what might be happening with your body. Here are some of the most common symptoms of uterine fibroids. 
Irregular or heavy menstrual bleeding

Severe menstrual cramps

Abdominal swelling or bloating

Pelvic pain

Pain during intercourse

Pain in the lower back or leg

Frequent urination

Anemia and fatigue
If you have symptoms, relief is within reach. You can schedule an appointment with a fibroid specialist in NJ at our clinic in Orange. We'll screen you for fibroids, provide a diagnosis, and provide treatment if needed. 
Are You at Risk for Uterine Fibroids?
Any woman of childbearing age can develop fibroids. It's not a sign of ill health, nor have you done anything wrong to cause them. They're simply a type of benign growth that forms on uterine tissue.
There are risk factors that are associated with a higher likeliness of developing fibroids. Here are some of the most common:
Obesity

Vitamin D deficiency

Family history of uterine fibroids

African-American descent

High blood pressure

No history of pregnancy

Age (Women in their 40s and 50s are more likely to experience symptoms than women in their 20s or 30s.)
Even if you aren't experiencing severe symptoms, getting screened and finding out the size, number, and location of any fibroids is an important part of taking care of your reproductive health.
Schedule an appointment to see a fibroid specialist near you and get the care you need.
Insurance for Fibroid Treatment in New Jersey
UFE is an FDA-approved fibroid treatment with years of clinical studies validating its safety and effectiveness. It's also recognized as an effective non-surgical fibroid treatment by the American College of Obstetrics and Gynecology (ACOG) and is covered by most insurance providers.
USA Fibroid Centers works with most major insurers. Call 855.615.255 to learn about the insurers we work with and our affordable self-pay options. Nosotras hablamos español.
How to Get to Our Fibroid Treatment Center in Orange, NJ
Our Orange center is located at 272 Main Street, Suite B between South Day and South Center Street. 
Nearby Areas We Serve:
Maplewood

Union

Irvington

East Orange

Vailsburg
Fibroid Center Near Maplewood: Our center is about a 15-minute, 4-mile drive from Maplewood when you take Valley Street and Country Route 638.
Fibroid Center Near Union: We're about a 12-minute, 8-mile drive north via Garden State Parkway. 
Fibroid Center Near Irvington: From Irvington, take the Garden State Parkway. Our NJ clinic is only about a 10-minute, 4-mile drive north!
Fibroid Center Near East Orange: We're about 2 miles from East Orange. It only takes about 7 minutes via Park Avenue and North Day Street.
Fibroid Center Near Vailsburg: USA Fibroid Centers is about a 15-minute drive northwest on Central Avenue.
How UFE Compares to Other Uterine Fibroid Treatments
UFE works by cutting off the blood supply to any existing fibroids. Because it addresses all of your fibroids at once, you can get lasting relief with one procedure. It's also effective for treating large fibroids, which is why so many women prefer it to surgical options and other treatments.
Here's a look at how UFE compares to myomectomy, hysterectomy, Acessa, and other treatments for fibroids.



For up to 95% of patients, UFE is effective at alleviating fibroid-related symptoms [National Institute of Health]
Schedule a Consultation with a Fibroid Specialist in New Jersey
Major surgery is not the only way to alleviate fibroid symptoms. Our experienced physicians can treat your fibroids in our New Jersey treatment center and help you get back to enjoying your life. 
Schedule an appointment with a fibroid specialist at USA Fibroid Centers in Orange, NJ!
Frequently Asked Questions
What fibroid treatments does the USA Fibroid Center in Orange offer?
At the USA Fibroid Center in Orange, we primarily offer Uterine Fibroid Embolization (UFE). This minimally-invasive technique targets fibroids by reducing their blood supply, leading to fewer symptoms and quick recovery, usually within 1-2 weeks.
How should I prepare for my appointment at the USA Fibroid Center in Orange?
For your UFE treatment at our Orange center, avoid specific medications, foods, and substances 24 hours prior. Please bring essential documents like your photo ID, medication list, prior fibroid treatment records, and insurance card. Ensure someone is available to drive you home after the procedure.
How can I consult with a fibroid specialist in Orange?
Schedule an appointment at our Orange clinic or opt for a telemedicine consultation. Our UFE procedure is less invasive than traditional surgeries, involves no incisions, and preserves the uterus.