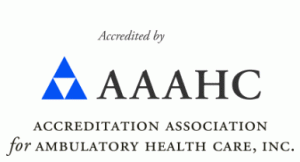 Fibroid Treatment in Orange, New Jersey

Did you know that uterine fibroids can cause debilitating symptoms such as pelvic pain, heavy menstrual bleeding, a diminished sex life, and low energy? While doctors often recommend hysterectomy or other surgical fibroid treatments in Orange, NJ, many patients are not informed of available non-surgical options. At USA Fibroid Centers, our experts offer an effective, non-surgical treatment called Uterine Fibroid Embolization (UFE) that can preserve your uterus and alleviate painful or unpleasant symptoms.
Uterine fibroids are noncancerous tumors that grow in the uterus. While not considered dangerous, these benign growths have the potential to cause debilitating symptoms, harm surrounding organs, and impact fertility. They can develop individually or in clusters, and can be as small as a tiny seed to as large as a melon. The type, size, location, and number of fibroids impact which symptoms present, as well as their severity.
Common symptoms of uterine fibroids include:
Anemia-induced fatigue
Pelvic or lower back pain
Constipation
Stomach bloating
Severe cramps or pelvic pressure
For some, the effects of fibroids are exhausting and frustrating –– while others may not experience any symptoms at all. If your uterine fibroid symptoms are interfering with your career, sex life, self-esteem, or social interactions, we recommend seeking our state-of-the-art fibroid treatment in Orange, NJ.
Schedule  a consultation online
Get Uterine Fibroid Treatment in Orange, NJ
At center for uterine fibroids, our fibroid specialists near Newark, NJ want you to know about a minimally invasive, lower-risk, outpatient treatment that will quickly have you back to normal activity –– without surgery.
After Uterine Fibroid Embolization, you can resume enjoying life. For most, recovery takes only one to two weeks, compared to a 6-8 week recovery after hysterectomy surgery.
Our Fibroid Doctors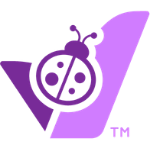 Peter Smith
M.D.
View Profile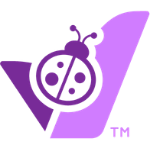 Yachao Zhang
M.D.
View Profile
At fibroid treatment NJ, Uterine Fibroid Embolization is performed by our highly qualified best fibroid specialist in USA in state-of-the-art facilities. Unlike some fibroid removal specialists, our experts guide you through every step of treatment, recovery, and beyond.
About the UFE procedure:
We use an ultrasound technique called fibroid mapping to locate your fibroids
This is performed under light sedation — general anesthesia isn't necessary
We'll keep you calm and comfortable as embolic material is injected through a tiny catheter into the uterine artery to block blood flow to the fibroids
After the fibroid(s) is cut off from nutrients, it will shrink and die
The injected material remains permanently in the blood vessels at the fibroid site, lessening the likelihood of it from growing back in the future
Uterine Fibroid Embolization takes between 30 and 45 minutes
Afterwards, you will be able to go home with only a bandage covering a small incision on your upper thigh
To learn more about fibroid treatment center near me, make an appointment today with one of our top-rated fibroid specialists in NJ. Our experts perform UFE with skill, cutting-edge technology, and the highest regard for our patients' quality of life.
Visit the Best Fibroid Specialists in New Jersey!

As the #1 fibroid treatment experts in the country, our fibroid specialists in NJ perform Uterine Fibroid Embolization at dozens of conveniently located clinics. We are excited to soon bring non-surgical fibroid treatment to your neighborhood. Our highly-qualified fibroid specialists near Newark, NJ will be available to help fibroid sufferers avoid unnecessary fibroid surgery.
We want patients to explore their full range of treatment options and discover the best path to a future without fibroid pain, discomfort, and unpredictable symptoms.
Beginning Your Fibroid Treatment in Orange on Main Street
Outstanding fibroid treatment starts with world-class medical staff and modern, state-of-the-art treatment facilities. USA Fibroid Centers' office in Orange, New Jersey, has both. We are proud to provide the best fibroid treatment from consultation to post-procedure in Orange on Main Street.
The team of Orange fibroid specialists at our clinic specializes in compassionate care, giving you peace of mind as you compare your fibroid treatment options. Our fibroid specialists and staff are available to answer any questions you might have about the procedure. Give us a call or make a consultation appointment to get started.
How to Prepare for your Visit
Information and documents to bring to your uterine health care appointment in Orange:
Your government-issued photo ID

Your medical records and documentation of past

fibroid treatments

, prescriptions, and procedures

Insurance card and important insurance information
Avoid prior to your UFE treatment:
Any medications that thin the blood

Tobacco, alcohol, and excessive caffeine

Solid and processed foods for a full 24-hour period
Please make these preparations beforehand:
Limit yourself to clear liquids for three hours before the

UFE treatment

Follow your normal medication schedule, except for blood thinners

Plan for friends or family to drive you
Confirm your Insurance Coverage
The fibroid specialists in Orange are here to help you every step of the way. Our USA Fibroid Centers team in Orange can help you figure out insurance coverage for your uterine fibroid disease. We work with insurance providers to get you covered and help you sort out paperwork and confirm your coverage before your treatment. For more info, consult our insurance benefits page. If you don't see your insurance provider listed or would like to ask us any questions, call us at 862.930.1321.
How to Get to Our Orange, NJ, Fibroid Treatment Center

Our Orange center is at 272 Main Street, Suite B between South Day and South Center Street. 
Nearby Areas We Serve:
Maplewood

Union

Irvington

East Orange

Vailsburg
Fibroid Center Near Maplewood: Our center is about a 15-minute, 4-mile drive from Maplewood when you take Valley Street and Country Route 638.
Fibroid Center Near Union: We're about a 12-minute, 8-mile drive north via Garden State Parkway. 
Fibroid Center Near Irvington: From Irvington, take the Garden State Parkway. Our center is only about a 10-minute, 4-mile drive north!
Fibroid Center Near East Orange: Our center is about 2 miles from East Orange. It only takes about 7 minutes via Park Avenue and North Day Street.
Fibroid Center Near Vailsburg: Our center is about 3.4 miles away from Vailsburg. It's about a 15-minute drive northwest on Central Avenue.
Book Your Fibroid Treatment Today
When uterine fibroid symptoms are negatively affecting your life, USA Fibroid Centers NJ can help. After Uterine Fibroid Embolization, our hope is that you will quickly get back to living life to its fullest. Schedule a consultation with our Orange, NJ fibroid specialists to discover your full range of treatment options.