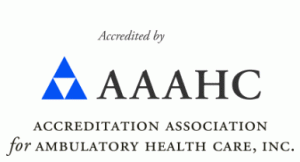 Fibroid Treatment in Hialeah, Florida 
Uterine fibroid symptoms can be stressful. Frequent trips to the bathroom, intense cramps, and heavy bleeding are an inconvenience at best and painful at worst. It can be hard to make it through a normal day, which is why it's important to seek out high-quality uterine fibroid treatment.
USA Fibroid Centers is the leading provider of innovative fibroid treatments. We want women to know that a hysterectomy isn't their only option. There may be several options available, and they have a choice that isn't as drastic as surgical removal of the uterus.
Our fibroid specialists are experts in a minimally-invasive treatment called Uterine Fibroid Embolization (UFE). With UFE, your uterus remains intact while your fibroid symptoms are reduced or eliminated.  
UFE is designed to let you get back to your normal life as quickly as possible. It takes only 30 to 45 minutes to complete fibroid treatment in Hialeah, Florida, and just one to two weeks for recovery.
Non Sugrical Uterine Fibroids Treatment 
Fibroid symptoms can have potentially devastating effects—on your career, your relationships, your sense of self-worth, and other areas of your life. But you don't have to suffer. You can resume normal activities and lead a full, vibrant life with our uterine fibroid treatment in Hialeah, Florida.
During Uterine Fibroid Embolization:
You feel at ease and comfortable, thanks to a light sedative and local anesthetic

Your doctor uses guided ultrasound to find the precise location of your fibroid(s), so a tiny catheter can be placed in your upper thigh

Embolic materials are injected into the artery leading to your fibroid

These embolic materials prevent blood and nutrients from reaching the fibroid, so it withers away

Once you complete a brief observation period after the procedure, you go home to start your recovery
We provide these innovative treatments in a state-of-the-art environment. You'll find us in the Palmetto Medical Plaza, near Amelia Earhart Park.
Looking for a Hialeah, Florida, Fibroid Specialist? 
Our top-rated Hialeah, Florida, fibroid specialist combines world-class patient care with expertise in fibroid treatment. We don't want you to go through painful fibroid surgery that may be unnecessary. Our commitment to our patients' well-being makes USA Fibroid Centers a top choice for women seeking relief from fibroids.
Our Fibroid Doctors
Beginning your Fibroid Treatment
At USA Fibroid Centers, our Hialeah fibroid specialists understand that medical procedures can be nerve-wracking, which is why they develop a personalized treatment plan for each patient. We're here to help you find relief from the debilitating symptoms of uterine fibroids. If you have any questions before, during, or after your procedure, our Hialeah fibroid specialists will be happy to answer them. 
Confirm Insurance Coverage
The insurance specialists at our Hialeah, FL fibroid treatment center are happy to work with you in maximizing your insurance benefits. We work with a range of insurance providers, but if you don't see your provider listed, give us a call at 786.420.3818.  You may also schedule online to receive insurance verification. We also offer self pay options. 
How to Get to Our Hialeah, Florida, Fibroid Center Location
You can find our Hialeah, Florida, fibroid treatment clinic on West 20th Avenue, between West 68th and West 72nd streets.
Our nearby service areas include:
Medley

Miami Springs

Doral

Westview

Gladeview
Fibroid treatment clinic near Medley: It's a 3.7-mile drive to our clinic if you take FL-826 N to NW 122nd St/West 68th Street. The trip should take about 9 minutes.
Fibroid treatment clinic near Miami Springs: If you take FL-826 N to the NW 122nd Street exit, you'll reach the clinic in about 14 minutes. The drive is 5.6 miles. 
Fibroid treatment clinic near Doral: We're about 7.2 miles from Doral. Use FL-826 N and exit at West 20th Avenue. It takes about 18 minutes to get here.
Fibroid treatment clinic near Westview: You can expect to arrive at our clinic in roughly 11 minutes if you travel about 7 miles on FL-924 W.
Fibroid treatment clinic near Gladeview: Taking NW 22nd Avenue and FL-924 West will get you here in about 20 minutes. The route is 10.5 miles. 
Book Your Hialeah, Florida, Fibroid Treatment today 
Visit our Hialeah, Florida, uterine fibroid treatment clinic to learn more about the benefits of Uterine Fibroid Embolization and how life-changing this procedure can be. Schedule an appointment online, call 786.420.3818, or stop by our office today to get started!