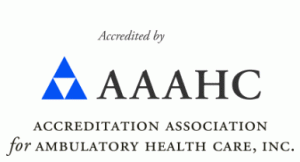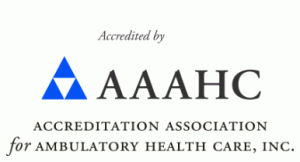 USA Fibroid Centers Location in Bushwick, New York
USA Fibroid Centers is here to offer women living in Brooklyn, New York's Bushwick neighborhood an effective solution for uterine fibroids. Fibroid symptoms can range from minor symptoms to downright painful. At our Bushwick outpatient medical center, you can learn more about Uterine Fibroid Embolization (UFE), a non-invasive fibroid treatment.
Many women who seek treatment for uterine fibroids are offered surgical options like a hysterectomy or myomectomy. Not only do these procedures often involve a lengthy recovery, but for many women the operation is not necessary.
When you meet with one of our fibroid experts at our Bushwick location, you can learn about the benefits of UFE. They'll take the time to understand the severity of your condition so that they can discuss the various treatment options available and come up with a personalized treatment approach that suits your specific needs.
Non-Invasive Uterine Fibroid Treatment
Uterine fibroids can lead to many symptoms, which can impact a woman's daily life. Heavy menstruation, pelvic pain or pressure, or bloating may lead you to seek treatment. Although surgeries like myomectomy and hysterectomy are more commonly thought of for treatment of uterine fibroids, they are not the only options.
UFE is a non-surgical procedure, meaning you can go home the same day without staying in the hospital. We perform the procedure right here in our Bushwick clinic. The recovery process is also much faster. In one to two weeks, you'll be able to resume your everyday activities, making it a perfect alternative for anyone who does not want to go through a long recovery process.
UFE is a straightforward procedure. When you come to our office, we'll use fibroid mapping to find the location of any uterine fibroids. The doctor will then make a small incision on your upper thigh, which will allow for the insertion of a catheter. This catheter is threaded into the artery supplying blood to any fibroids. Small particles will then flow through the catheter, blocking the arteries and the blood flow, which causes the fibroids to shrink.
When the procedure is complete, a bandage will be placed over the incision as there is no need for stitches. You'll then be sent home to finish your recovery.
Schedule Your Appointment with a Fibroid Specialist in Bushwick, NY
Our goal at USA Fibroid Centers is to get the word out about this non-surgical alternative for the treatment of uterine fibroids. We have convenient locations throughout the U.S., and we're proud to bring our high-quality services to patients in Brooklyn's Bushwick neighborhood.
At your initial appointment, one of our physicians will confirm your uterine fibroid diagnosis. They'll also take the time to address all your questions and concerns, making a point to ensure you fully understand the UFE procedure and post-treatment recovery.
Use our handy map navigation on this page to find our Bushwick clinic. You can also click on the location to get directions from your home address. If you're ready to live your life free from fibroid symptoms, we're here to help. Schedule your appointment with USA Fibroid Centers online or call us any time.