Fibroid Treatment in St. Nicholas, NY
You may find it surprising to learn that the majority of women will be affected by uterine fibroids by the time they turn 50. While women with uterine fibroids are sometimes embarrassed to talk about their symptoms, it is nonetheless important to seek medical advice. If you are experiencing issues like pelvic pain, severe cramps, heavy menstrual bleeding, and frequent urination, you should be aware that there is an effective, minimally invasive fibroid treatment offered by USA Fibroid Centers called Uterine Fibroid Embolization (UFE). Although there are other fibroid treatments available — including hysterectomy, a major surgical procedure — UFE preserves the uterus, involves fewer risks than surgery, and can eliminate painful, undesirable, and inconvenient effects of fibroids. 
Related fibroid articles:
9 Shocking Myths About Fibroid Treatment
Uterine Fibroid Embolization vs. Hysterectomy
A uterine fibroid is a type of non cancerous tumor that commonly occurs in or on the uterus. Although they do not spread to other parts of the body, they have the potential to impact surrounding organs and, in some cases, affect fertility. Fibroids can grow as a single fibroid or in multiples, and they can range in size from that of a tiny pea to as large as a melon. The type, size, location, and number of fibroids can impact which symptoms are involved, as well as their severity. 
While some people don't experience fibroid symptoms at all, common ones include:
Anemia-induced fatigue

Pelvic or lower back

pain

Constipation

Stomach bloating

Severe cramps or pelvic pressure
We recommend seeking treatment if your symptoms are interfering with your career, social interactions, sex life, self-esteem, and overall quality of life. To discover state-of-the-art facilities and expert fibroid treatment in St. Nicholas, NY, consult the highly-qualified specialists at USA Fibroid Centers.
Minimally-Invasive St. Nicholas, NY Uterine Fibroids Treatment 
Many people with fibroids believe that hysterectomy is their only treatment option. Our highly-qualified St. Nicholas fibroid treatment specialists at USA Fibroids want you to know that hysterectomy should never be the first or only treatment option considered. We aim to educate our patients about this less invasive, lower-risk, less painful, non-surgical treatment that ultimately leaves the uterus intact and offers a significantly shorter recovery time than major surgery. 
Unlike fibroid removal surgery, Uterine Fibroid Embolization:
Locates fibroids using an advanced ultrasound method called fibroid mapping

Takes between 30 and 45 minutes

Uses light sedation — not general anesthesia — to keep you calm and comfortable

Requires only a small incision in your upper thigh

Injects embolic material through a catheter into the uterine artery to block blood flow to the fibroids

Causes the fibroid(s) to shrink and eventually disappear

Leaves the injected material permanently in the blood vessels at the fibroid site, making it unlikely that the fibroid will regrow in the future
Related fibroid articles you may be interested in:
Can Fibroids Cause Urinary Tract Infections?
8 Most Common Fibroid Fibs Busted!
Fibroid Treatment
In St. Nicholas, NY, fibroid treatment at USA Fibroid Centers is performed with skill, compassion, and the utmost attention to patient care. To learn whether you are a potential candidate for UFE, schedule an appointment online for an initial consultation.
Looking for a St. Nicholas, NY Fibroid Specialist? 
As the premiere fibroid treatment experts in the country, USA Fibroid Centers offer dozens of clinic locations. Our highly-rated St. Nicholas, NY fibroid specialists are available to inform patients about Uterine Fibroid Embolization. This type of personalized consultation can help patients avoid unnecessary, invasive fibroid surgery.
Our Fibroid Doctors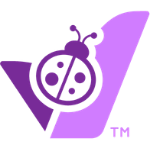 Jacob White
M.D.
View Profile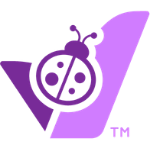 Jean-Francois Geschwind
M.D.
View Profile
How to Get to Our Fibroid Center in Saint Nicholas, New York
Our center is at 1264 Saint Nicholas Avenue. We're across the street from San Nicholas Pharmacy.
Nearby Areas We Serve:
Washington Heights

Hudson Heights

Highbridge

Mount Eden

Morris Heights
Fibroid Center Near Washington Heights: We're about a 3-minute drive from Washington Heights. Take Juan Pablo Duarte Boulevard/St. Nicholas Avenue for 0.3 miles.
Fibroid Center Near Hudson Heights: When you're coming from Hudson Heights, we're about 0.9 miles away. Take Fort Washington Avenue, and you'll be here in roughly 7 minutes.
Fibroid Center Near Highbridge: Our center is approximately a 16-minute, 1.7-mile drive along Amsterdam Avenue.
Fibroid Center Near Mount Eden: From Mount Eden, we're about 2 miles away. Take Amsterdam Avenue, and you'll arrive here in around 16 minutes.
Fibroid Center Near Morris Heights: Drive along Dr. Martin Luther King Jr. Boulevard/University Avenue and Amsterdam Avenue for about 1.6 miles. You will arrive in about 15-minutes.
Book your St. Nicholas, NY, Fibroid Treatment today 
If uterine fibroid symptoms are negatively impacting your life, USA Fibroid Centers is available to help you find relief from uterine fibroids. Our experts want you to rediscover a life free of fibroid pain, discomfort, and unpredictability. To find out if you are a candidate for Uterine Fibroid Embolization, schedule an appointment with one of our specialists today for uterine fibroid treatment in St. Nicholas, NY.