Fibroid Treatment on St. Nicholas Ave, Manhattan NY
USA Fibroid Centers offers multiple locations around New York City and our Manhattan office located on St. Nicholas Ave offers women in our community access to the non surgical fibroid called Uterine Fibroid Embolization (also known as Uterine Artery Embolization) performed by our expert doctors with experience helping women find relief from painful symptoms.
Uterine Fibroid Embolization in Manhattan, NY
Many people with fibroids believe that hysterectomy is their only treatment option. However, there is a FDA approved option called Uterine Fibroid Embolization. We aim to educate our patients about this less invasive, lower-risk, less painful, non-surgical treatment that ultimately leaves the uterus intact and offers a significantly shorter recovery time than major surgery. 
Unlike fibroid removal surgery, Uterine Fibroid Embolization:
Locates fibroids using an advanced ultrasound method called fibroid mapping

Takes between 30 and 45 minutes

Uses light sedation — not general anesthesia — to keep you calm and comfortable

Requires only a small incision in your upper thigh

Injects embolic material through a catheter into the uterine artery to block blood flow to the fibroids

Causes the fibroid(s) to shrink and eventually disappear

Leaves the injected material permanently in the blood vessels at the fibroid site, making it unlikely that the fibroid will regrow in the future
Looking for a St. Nicholas Ave, NY Fibroid Specialist? 
As the premiere fibroid treatment experts in the country, USA Fibroid Centers offer dozens of clinic locations. Our highly-rated fibroid specialists are available to inform patients about Uterine Fibroid Embolization and provide expert treatment. This type of personalized consultation can help patients avoid unnecessary, invasive fibroid surgery.
Our Fibroid Doctors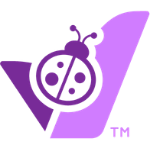 Jacob White
M.D.
View Profile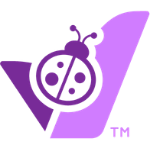 Jean-Francois Geschwind
M.D.
View Profile
Beginning your Fibroid Treatment in Manhattan on St. Nicholas Avenue
If you're tired of living with symptoms of uterine fibroids, come see one of our Manhattan fibroid specialists in New York City. Our fibroid specialists understand that, as with any medical procedure, minimally invasive uterine fibroid treatment (UFE) can cause anxiety. Your USA Fibroid Centers care team will meet you at our fibroid treatment center on St. Nicholas Avenue and guide you through every step of your treatment. Our state-of-the-art outpatient center is accredited by the Accreditation Association for Ambulatory Health Care (AAAHC), meaning we meet and exceed rigorous patient safety standards. 
Our fibroid specialists look forward to providing excellent health care on St. Nicholas Avenue to help you find relief from uterine fibroids. 
How to Prepare for your Visit
Confirm Insurance Coverage
To provide the best care for fibroid disease in Manhattan, we work with multiple insurance providers at our fibroid treatment center. Our insurance specialists will work with you to make sure you maximize your insurance benefits. If you don't see your insurance provider on our extensive list and have any insurance questions, give us a call at 347.532.1845. 
How to Get to Our Fibroid Center in Manhattan
Our center is at 1264 Saint Nicholas Avenue. We're across the street from San Nicholas Pharmacy.
Nearby Areas We Serve:
Washington Heights

Hudson Heights

Highbridge

Mount Eden

Morris Heights
Fibroid Center Near Washington Heights: We're about a 3-minute drive from Washington Heights. Take Juan Pablo Duarte Boulevard/St. Nicholas Avenue for 0.3 miles.
Fibroid Center Near Hudson Heights: When you're coming from Hudson Heights, we're about 0.9 miles away. Take Fort Washington Avenue, and you'll be here in roughly 7 minutes.
Fibroid Center Near Highbridge: Our center is approximately a 16-minute, 1.7-mile drive along Amsterdam Avenue.
Fibroid Center Near Mount Eden: From Mount Eden, we're about 2 miles away. Take Amsterdam Avenue, and you'll arrive here in around 16 minutes.
Fibroid Center Near Morris Heights: Drive along Dr. Martin Luther King Jr. Boulevard/University Avenue and Amsterdam Avenue for about 1.6 miles. You will arrive in about 15-minutes.
How UFE Compares to Other Uterine Fibroid Treatments
UFE works by cutting off the blood supply to any existing fibroids. Because it addresses all of your fibroids at once, you can get lasting relief with one procedure. It's also effective for treating large fibroids, which is why so many women prefer it to surgical options and other treatments.
Here's a look at how UFE compares to myomectomy, hysterectomy, Acessa, and other treatments for fibroids.



For up to 95% of patients, UFE is effective at alleviating fibroid-related symptoms [National Institute of Health]
Schedule Your Fibroid Treatment
If uterine fibroid symptoms are negatively impacting your life, USA Fibroid Centers is available to help you find relief from uterine fibroids. Our experts want you to rediscover a life free of fibroid pain, discomfort, and unpredictability. To find out if you are a candidate for Uterine Fibroid Embolization, schedule an appointment with one of our specialists today for uterine fibroid treatment in St. Nicholas, NY.  If you prefer to speak to one of scheduling coordinators, please call 347-532-1845.
Frequently Asked Questions
What fibroid treatments does the USA Fibroid Center in Manhattan on Saint Nicholas offer?
At the USA Fibroid Center in Manhattan on Saint Nicholas we primarily offer Uterine Fibroid Embolization (UFE). This minimally-invasive technique targets fibroids by reducing their blood supply, leading to fewer symptoms and quick recovery, usually within 1-2 weeks.
How should I prepare for my appointment at the USA Fibroid Center in Manhattan on Saint Nicholas?
For your UFE treatment in Manhattan on Saint Nicholas, avoid specific medications, foods, and substances 24 hours prior. Please bring essential documents like your photo ID, medication list, prior fibroid treatment records, and insurance card. Ensure someone is available to drive you home after the procedure.
How can I consult with a fibroid specialist in Manhattan on Saint Nicholas?
Schedule an appointment at our Manhattan on Saint Nicholas clinic or opt for a telemedicine consultation. Our UFE procedure is less invasive than traditional surgeries, involves no incisions, and preserves the uterus.