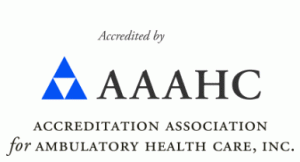 Fibroid Treatment in Yonkers, New York
Women experiencing symptoms of uterine fibroids, such as abnormal bleeding, pelvic pain or pressure, pain during sex, and fatigue, may be relieved to learn about a minimally-invasive treatment called Uterine Fibroid Embolization (UFE). While there are several surgical fibroid treatments in Yonkers, NY –– including procedures like hysterectomy or myomectomy –– doctors don't always discuss all the options with their patients.
At USA Fibroid Centers, we strive to inform our community about this unique, effective, non-surgical treatment that allows you to keep your uterus, eliminates debilitating symptoms, and quickly gets you back to living your best life.
Uterine fibroids are noncancerous tumors that develop in or on the uterus. They can grow individually or in clusters, ranging from the size of a tiny seed to as large as a melon. While they are not usually dangerous, fibroids can harm surrounding organs and impact fertility.
They can also cause painful, inconvenient, and distressing symptoms. The type, size, location, and number of fibroids can impact which symptoms occur, as well as their severity.
Common Symptoms of Uterine Fibroids include:
Anemia-induced fatigue
Pelvic or lower back pain
Constipation
Stomach bloating
Severe cramps or pelvic pressure
Learn more about symptoms
If you are experiencing fibroid symptoms that interfere with your career, sex life, self-esteem, or social interactions, we recommend looking into our non-surgical, state-of-the-art fibroid treatment in Yonkers, NY.
Related fibroid articles:
My Fibroid Story: How My Relationships Were Affected
Fibroids and Weight Gain
Do You Have An Irregular Period?
Minimally-Invasive Uterine Fibroid Treatment in Yonkers, New York
If you believe hysterectomy is the only treatment option for fibroids, fortunately, our experts offer another choice. We want you to know about a less invasive, non-surgical treatment for fibroids.
Uterine Fibroid Embolization (UFE) is performed as an outpatient procedure; it doesn't require a hospital stay and allows most patients to return to normal activities within 1-2 weeks. That means you'll soon be back to enjoying life along the Hudson River!
Uterine Fibroid Embolization is performed by our highly qualified, top-rated interventional radiologists in state-of-the-art treatment facilities. Unlike some other uterine fibroid specialists in New York, we use an advanced, ultrasound-guided technique called fibroid mapping to locate your fibroids.
UFE is performed under light sedation and local anesthesia, so you'll be comfortable and calm the entire time. Treatment takes between 30 and 45 minutes, and afterwards all you need is a bandage to cover a small incision in your thigh.
During Uterine Fibroid Embolization:
Embolic material is injected through a tiny catheter into the uterine artery to block blood flow to the fibroids
Once cut off from blood flow and nutrients, the fibroid(s) will shrink and eventually die
The injected material remains permanently in the blood vessels at the fibroid site, making it rare that the fibroid will return to its former, problematic size
UFE treatment is low-risk compared to hysterectomy and other fibroid surgeries, and your uterus remains intact, so you'll have the opportunity to get pregnant in the future. To find out whether you are a good candidate, schedule an initial consultation today to learn more about Yonkers, NY fibroid treatments.
Find a Fibroid Specialist in Yonkers, NY

As America's #1 fibroid treatment experts, our highly-rated uterine fibroid specialists in New York offer Uterine Fibroid Embolization at dozens of clinics across the country. We have unparalleled experience to help you avoid unnecessary fibroid surgery. Our primary goal is to quickly get you back to your normal activities.
Our Fibroid Doctors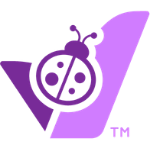 Imtiaz Ahmad
M.D.
View Profile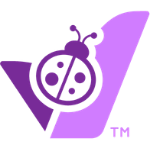 Yachao Zhang
M.D.
View Profile
How to Get to Our Yonkers, NY, Fibroid Treatment Clinic
Our Yonkers center is at 2369B Central Park Avenue near CityMD Yonkers-Central Park Avenue Urgent Care. 
Nearby Areas We Serve:
Tuckahoe

Hastings-On-Hudson

Greenville

Scarsdale

North Riverdale
Fibroid Treatment Clinic Near Tuckahoe: From Tuckahoe, take Scarsdale Road. You can expect an 11-minute. 2.8-mile drive. 
Fibroid Treatment Clinic Near Hastings-On-Hudson: We're about a 10-minute, 3.4-mile drive east via Jackson Avenue.  
Fibroid Treatment Clinic Near Greenville: From Greenville, our center is only about a 4-minute, 1.2-mile drive south via NY-100 S/Central Park Avenue.  
Fibroid Treatment Clinic Near Scarsdale: Our center is only about 4 miles from Scarsdale. It takes about 13 minutes via Post Road.
Fibroid Treatment Clinic Near North Riverdale: You can expect a 20-minute drive if you're headed to our clinic from North Riverdale. You can take Sprain Brook Parkway N for about 10.5 miles.
Book Your Yonkers, NY Fibroid Treatment Today
We suggest seeking treatment when uterine fibroid symptoms are negatively impacting your daily life. After Uterine Fibroid Embolization, we hope you'll rediscover how it feels to be free of pain, discomfort, and other disagreeable effects of fibroids. To learn more, give us a call or make an appointment for an initial consultation. Don't wait any longer to get help!