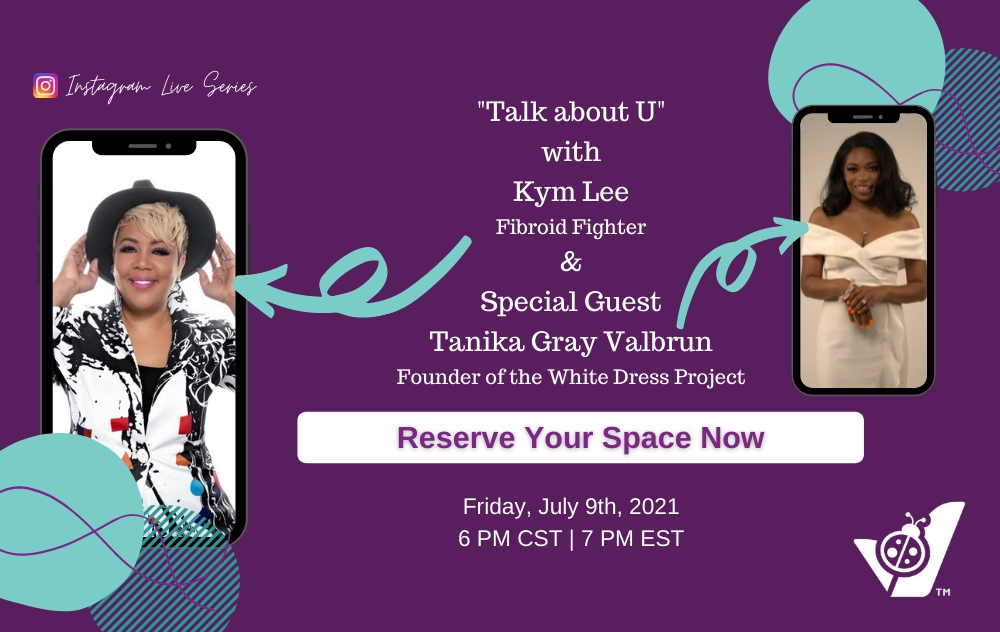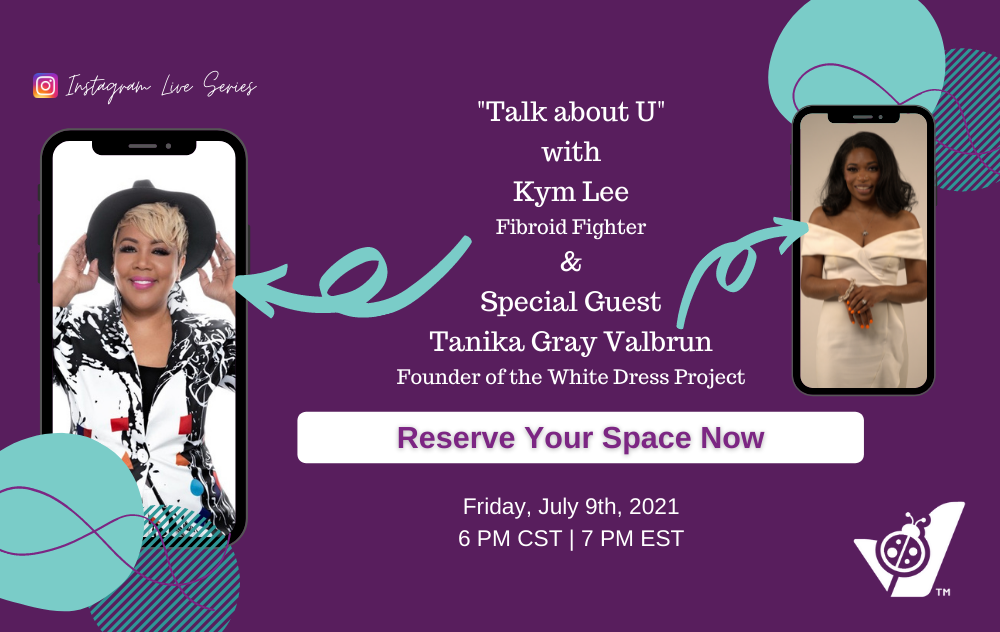 Friday, July 2nd, 2021
Northbrook, IL, July 2—As part of Fibroid Awareness Month, USA Fibroid Centers is hosting a live discussion about "Fibroid Awareness and Advocacy" on its Talk About "U" Instagram Chat Series that will stream live on Friday, July 9, at 6:00 p.m. [CST]. Celebrity film makeup artist Kym Lee will talk with Tanika Gray Valbrun, founder of The White Dress Project, about the impact of fibroids on women's lives and why awareness and advocacy are needed surrounding this disease that affects over 26 million American women annually.
Both women, who became advocates after suffering from fibroids, are joining forces to help other women find the information about symptoms, diagnosis, and treatment options so that they can make informed health decisions.
The Talk About "U" initiative launched this year as an effort to break the silence around talking about fibroids. The two fibroid advocacy leaders will also discuss the Uterine Fibroid Research Act of 2021 and how advocating for better research and education can improve health outcomes for women suffering from fibroids.
"The fact is that there are women who are don't even know what fibroids are—even though millions of women suffer each year," said Lee, who is a USA Fibroid Centers Ambassador. "It's important that the message gets out to as many women as possible, so we can stop suffering in silence."
The "Talk About U" Instagram Live Chat is a free event, but registration is required. To register, visit "Talk About U" Live Chat. For more information about fibroids, symptoms, and treatment options, visit www.usafibroidcenters.com.
About USA Fibroid Centers
USA Fibroid Centers is the leading provider of minimally invasive fibroid treatment, with an extensive national network of centers. USA Fibroid Centers' mission is to provide personalized, non-surgical treatment for fibroids using an advanced procedure called Uterine Fibroid Embolization (UFE). USA Fibroid Centers is dedicated to raising awareness of UFE as a treatment option and encouraging more conversation about fibroids. For more information, visit www.usafibroidcenters.com.
Media Contact:
Susan Swartz
Press@usafibroidcenters.com
224-433-3291