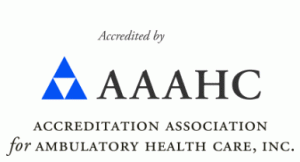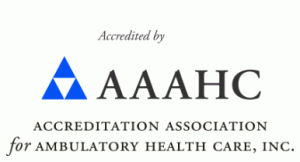 Uterine Fibroids Treatment in Bensonhurst, Brooklyn
At USA Fibroid Centers, we specialize in the treatment of uterine fibroids in Bensonhurst, Brooklyn, and beyond. We can help you find relief from your symptoms and improve your quality of life.
What Are Uterine Fibroids?
Fibroids are typically noncancerous growths called fibroids. Uterine fibroids consist of fibrous connective tissue and smooth muscle cells. They can range from as small as a seed, to as large as a melon and women can develop either a single fibroid or multiple. If left untreated, symptoms can become worse and cause extreme discomfort. Our minimally invasive, outpatient fibroid treatment in Bensonhurst, Brooklyn lets you live your life symptom free.
How Do I Know If I Have Uterine Fibroids?
If you have fibroids, you may experience heavy periods that last more than 10 days a month, frequent urination, pelvic pain and pressure, fertility complications, or other symptoms. One of our fibroid specialists can assist you in determining if you have uterine fibroids. During your consultation, we will discuss both your medical and family history, as well as treatment options. Your doctor may recommend Uterine Fibroid Embolization (UFE) if you have fibroids, or arrange a referral if you have another condition.
What Is Uterine Fibroid Embolization (UFE)?
We offer FDA-approved UFE treatment at our Bensonhurst, Brooklyn location. The treatment allows you to quickly go back to work and enjoy your everyday activities, all while leaving your uterus and ovaries completely intact.
UFE blocks blood flow to the fibroid by releasing small particles into the uterine artery. As a result, fibroids shrink to around half their original size, relieving you of symptoms like heavy bleeding and frequent urination.
Our Marble Hill medical team starts the procedure by making you as comfortable as possible, giving you a light sedative and numbing the area around your incision. We'll then locate the fibroids and thread a thin catheter into the artery. You're free to go home shortly after the treatment, which takes around 30 to 45 minutes. Because the knick is small enough to heal without stitches, you'll leave with just a small bandage over the incision site.
How Can UFE Improve My Life?
Every woman has a different experience with uterine fibroids. As a result, every woman has unique treatment goals that we aim to meet with UFE. A UFE procedure may help you:
Reduced the length and heaviness of periods
Pain, pressure, bloating, constipation, or frequent urination relieved
Having pain-free sexual intercourse
Feel more energetic due to increased iron levels
Less trips to the restroom
Protruding belly or abdomen has gone away, can fit into normal sizes again
Buying and using less feminine hygiene products (not having to double-up anymore)
Taking less over-the-counter pain medications to manage pelvic pain or cramps
UFE gives you the choice to have a less invasive procedure than a hysterectomy. We will work with you to find the right option for your health needs and personal preferences.
What Can I Expect During UFE?
As an outpatient procedure, UFE allows you to enjoy a faster recovery time compare to an inpatient treatment conducted at a hospital. UFE takes about 30 to 45 minutes, and you can go home the same day following treatment. It is required to have a friend or loved one escort you home after your procedure, but you can complete in the comfort of your home rather than in a hospital bed. Most women can return to everyday activities within a week and have a full recovery within two weeks; however, every woman's experience may vary. Your doctor will tell you what to expect after your UFE procedure and how to prepare for a successful recovery.
How Do I Visit Your Uterine Fibroid Treatment Center in Bensonhurst, Brooklyn?
At USA Fibroid Centers, we believe women shouldn't have to choose between putting up with painful, unpleasant symptoms or having a major surgery. If you have a uterine fibroid diagnosis or suspect you have fibroids, we can help. Feel free to get in touch by scheduling a consultation with one of our doctors. They will determine if UFE suits your symptoms and assist with preparing for your procedure. We have fibroid treatment facilities located in Brooklyn, the Bronx, Queens, and Manhattan. Use our online tool to schedule a consultation today.