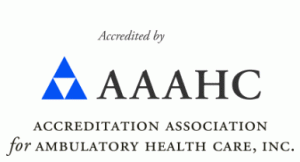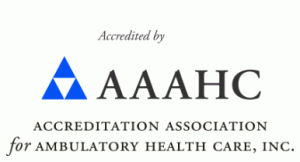 USA Fibroid Centers Location on Graham Avenue in New York
No one should have to live with symptomatic uterine fibroids. At USA Fibroid Centers on Graham Avenue in Brooklyn, New York, we offer women a non-invasive treatment option for fibroids. Women who receive our treatment can be free from inconvenient and sometimes painful symptoms. When you visit our outpatient medical center, you'll learn about Uterine Fibroid Embolization (UFE), a procedure which gets rid of your fibroids and preserves your uterus.
If you visit other Brooklyn area gynecologists, they may only present you with surgical options to treat your uterine fibroids, like a hysterectomy. For many women, this procedure is medically unnecessary and involves a hospital stay and a lengthy recovery. UFE is the gold standard in minimally invasive fibroid treatment, which allows you to skip the hospital and go home the same day as the procedure.
We invite you to meet with a fibroid specialist right here at our Graham Avenue location. You'll have the opportunity to learn about the many of benefits of UFE, and after your initial consultation, your doctor will work out a personalized approach to treat your uterine fibroids.
Uterine Fibroid Treatment Center
Many women living with uterine fibroids suffer from symptoms like heavy menstruation, pelvic pain or pressure, or bloating, which can cause you to miss work or interrupt your normal life. Fibroid surgeries, like myomectomy and hysterectomy, are not the only treatment options available.
When you come to USA Fibroid Centers on Graham Avenue, New York, you can learn more about the innovative UFE technique. This non-invasive procedure can be performed in our clinic by one of our fibroid experts. Instead of a lengthy recovery, patients can resume their normal activities within one to two weeks.
The UFE procedure takes only about 30 to 45 minutes and involves:
Fibroid mapping with an advanced ultrasound to locate your uterine fibroids.
A tiny incision on your upper thigh.
Using ultrasound technology, a catheter is guided through the incision and into the artery supplying blood to the fibroids.
Particles are released through the catheter into the artery, so blood flow to the fibroid is blocked, causing it to shrink.
The catheter is removed and a bandage is applied to the incision site.
You return home shortly after the procedure is complete.
Set up Your Appointment at USA Fibroid Centers on Graham Avenue, NY
At USA Fibroid Centers, we believe women should know there are non-invasive alternatives to treating uterine fibroids. That's why we have conveniently located outpatient facilities throughout the U.S. When you come to our Graham Avenue location in Brooklyn, you'll find the same level of compassionate care and effective treatment as you would at any other USA Fibroid Centers clinic in the country.
During your initial consult, our fibroid specialists will confirm your diagnosis and take the time to answer any questions and concerns you have. They'll also lay out the entire UFE procedure, as well as everything you'll need to know about the recovery process.
If you're ready to live a life free of uterine fibroid symptoms, it's time to call USA Fibroid Centers. We're located off Graham Avenue in Brooklyn, NY. Using our map navigation, you can locate our clinic and get detailed directions. Schedule your appointment online or give us a call now.