Fibroid Treatment in Fordham, The Bronx, NY
Many women with uterine fibroids experience painful, uncomfortable, and inconvenient symptoms like heavy bleeding, severe cramps, frequent urination, and low energy. If these sound familiar, and you're ready to make a change, the specialists at USA Fibroid Centers are ready to help. We offer a minimally-invasive, outpatient uterine fibroid treatment in Fordham, New York, called Uterine Fibroid Embolization (UFE).
Although many believe that a hysterectomy, the complete surgical removal of the uterus, is the only available fibroid treatment, our experts know this isn't true. We strive to educate women on all available treatment options, including surgical and non-surgical approaches. After learning about your options, you can then make an informed treatment decision.
Uterine Fibroid Embolization offers several benefits over fibroid surgery. These include the preservation of the uterus and a quick reduction or elimination of fibroid symptoms. UFE recovery requires little downtime so that you can soon be back to everyday life. 
When you decide on our state-of-the-art fibroid treatment in Fordham, New York, you will probably be relieved to learn just how convenient it is. UFE takes only 30-45 minutes, allows you to return home the same day, and involves a short recovery of just one to two weeks.
Schedule Your Consultation in Fordham
Minimally-Invasive Uterine Fibroid Treatment in Fordham, The Bronx, New York
Many women have trouble discussing heavy periods and other fibroid symptoms with their doctor. However, we want to encourage you to find the care you need. When your career, social life, self-esteem, and intimate relationships are suffering due to fibroids, it is time to look into treatment. Exploring uterine fibroid treatment in Fordham, New York, is a good first step.
During your Uterine Fibroid Embolization:
You will receive a light sedative and local anesthetic

These will allow you to remain calm and comfortable throughout the treatment

Your doctor will use a unique ultrasound mapping technique to locate your fibroid(s)

Your doctor will insert a small catheter into your numbed upper thigh

Embolic materials will be injected into the main artery that leads to your fibroid

This process will block the fibroid's blood supply, causing it to shrink over time

Afterward, you can go home to begin your recovery and enjoy relief from your fibroid symptoms
If you desire state-of-the-art facilities and minimally-invasive fibroid treatment, we suggest you visit us. You can find our office in the Fordham area of the Bronx, just south of St. James Park.
Looking for a Fordham, New York, Fibroid Specialist? 
We are excited to connect you with one of our top-rated Fordham, New York, fibroid specialists. Our experts will work one-on-one with you to provide a personalized experience and world-class fibroid care. Our Fordham, New York, fibroid removal professionals are eager for you to avoid painful, unnecessary fibroid surgery.
Our Fibroid Doctors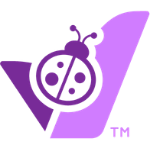 Stephanie Spano
M.D.
View Profile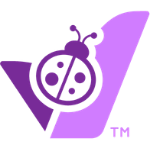 Yachao Zhang
M.D.
View Profile
Beginning your Fibroid Treatment in the Bronx on Fordham
When you need medical help for your uterine fibroids, your path to recovery and a higher quality of life begins with USA Fibroid Centers. Offering the best in Bronx fibroid treatment, USA Fibroid Centers on Fordham in Bronx, New York is a state-of-the-art facility where you are promised compassionate and caring attention for your needs. 
Our Bronx fibroid specialist will create a treatment plan that helps restore your health and can alleviate any fibroid symptoms you experience. Even though going through Bronx fibroid treatment can be stressful, our team will be here for support every step.
How to Prepare for your Visit
When you come to the appointment with the Bronx on Fordham fibroid specialist, make sure to bring the following:
Photo ID

Medical records from other fibroid treatments

Insurance card

General medical records
To make sure your Bronx fibroid treatment goes as smoothly as possible. Please follow our guidelines for the 24 hour period prior to your procedure:
Avoid blood thinner medications

Avoid alcohol and tobacco consumption

Limit your caffeine intake 

Avoid eating solid and processed foods

Take your prescribed medications and vitamin supplements as usual 

Coordinate with a friend or family member to drive you home following your procedure
Confirm your Insurance Coverage
At USA Fibroid Centers, our team of insurance experts is ready to help maximize your insurance benefits and complete the necessary paperwork to get approved by your provider. We also provide a range of financing options, such as CareCredit, to make your treatment plan work with your budget.
As your premier Bronx fibroid specialists, we partner with a wide spectrum of providers. If you don't see your provider, call us locally at 929.325.0449.
How to Get to Our Fordham, New York, Fibroid Treatment Center in the Bronx
Our Fordham, New York, fibroid treatment clinic is near the intersection of Fordham Road and Jerome Avenue in the Bronx. We are along Fordham Road, about halfway between I-87 and New York Botanical Garden.
Nearby areas we serve include:
West Bronx

Woodlawn Heights

Washington Heights

Parkchester

East Bronx
Fibroid treatment clinic near West Bronx: Since we are only about a mile away, you can walk or take a short drive. If you take Morris Avenue, the drive should take about 8 minutes. 
Fibroid treatment clinic near Woodlawn Heights: We are about 4.8 miles from Woodlawn Heights. If you take I-87, the drive should be about 15 minutes. 
Fibroid treatment clinic near Washington Heights: We're about 3.2 miles from Washington Heights, which works out to about a 20-minute drive.
Fibroid treatment clinic near Parkchester: Take US-1 south for about 3.8 miles. You'll get to our clinic in about 20 minutes. 
Fibroid treatment clinic near East Bronx: Go south on US-1 for about 3.2 miles. The drive should take about 15 minutes.
Book Your Fordham, New York, Fibroid Treatment today 
Whichever area of the city you are coming from, we are ready and available to help you discover the benefits of Uterine Fibroid Embolization at our Fordham, New York, uterine fibroid treatment clinic. 
To begin your new life free of fibroid-related constraints, simply schedule an appointment online, call 718.513.5877, or stop by our easy-to-find clinic location today!