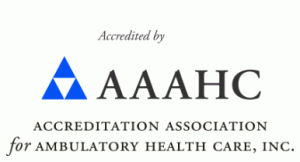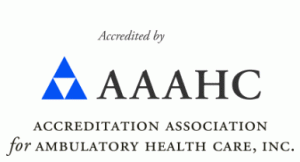 USA Fibroid Centers Location on Fordham Road in the Bronx
If you are suffering from symptomatic uterine fibroids, USA Fibroid Centers is here for you. We have a convenient location on Fordham Road in the Bronx, New York. These benign (noncancerous) growths can cause pelvic pain or pressure and heavy menstruation. When you visit our outpatient medical center, you can learn more about the latest advancements in fibroid treatment, including the Uterine Fibroid Embolization (UFE) procedure.
It is common for doctors to recommend surgeries like hysterectomy or myomectomy for the treatment of uterine fibroids. However, for many women, this approach is medically unnecessary. Our national network of fibroid treatment centers is committed to informing women that there's another way to find relief from your symptoms — one that doesn't involve surgery.
We specialize in UFE, a non-invasive approach that allows our patients to live their lives free from painful or uncomfortable fibroid symptoms, and preserve their uterus. We invite you to make an appointment at our Fordham Road office right here in the Bronx to learn about your various treatment options for uterine fibroids.
Non-Invasive Approach to Uterine Fibroid Treatment
A myth exists among women with uterine fibroids that myomectomy or hysterectomy are the only treatments out there. Although a few cases may require surgery, our Bronx practice on Fordham Road specializes in the treatment of uterine fibroids without surgical intervention, using the UFE procedure.
Performed right here in our Bronx outpatient facility, UFE is a simple procedure that takes only 30 to 45 minutes. In fact, you can go home almost immediately following the treatment. There's no hospitalization required, and you won't even need stitches.
Before your procedure, your physician will use an advanced ultrasound technology to locate all your fibroids — a process called fibroid mapping. Once your doctor knows where the fibroids are, they'll make a tiny incision on the upper thigh to insert a catheter. The doctor will then thread this catheter into the artery that supplies blood to the fibroids. Small particles will flow from the catheter into the artery, effectively blocking the blood flow to these fibroids and causing them to shrink and eventually die.
Once the procedure is complete, your physician will cover the incision with a small bandage. Most women experience a complete recovery within one to two weeks after the procedure.
Visit Our Fordham Road Location in the Bronx
With clinics located throughout the U.S., we make the treatment of uterine fibroids both convenient and simple. Our goal is to give women an alternative to surgery that allows them to be free from the inconvenience and pain often caused by symptomatic uterine fibroids.
Once you make an appointment, you'll meet with one of our fibroid specialists at our Fordham Road clinic. Before proceeding, your physician will conduct tests to confirm your uterine fibroid diagnosis and come up with a treatment plan that works for you. Then, they'll take the time to answer your questions and make sure you fully understand the UFE procedure, as well as the recovery process.
If you're ready to learn more about UFE, the gold standard in non-surgical fibroid treatment, call our Fordham Road location found in the Bronx at 718.513.5877. You can also schedule your appointment online. Check out our map to see our where we're located and get directions. We look forward to meeting with you soon.