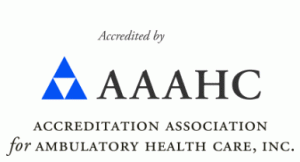 Fibroid Treatment in The Bronx, NY near Foxhurst

Have you been experiencing the debilitating symptoms of fibroids –– such as heavy and prolonged periods, severe menstrual cramps, frequent urination, or a diminished sex life? If you are avoiding a visit to your doctor because you believe hysterectomy is the only solution for uterine fibroids, we offer a non-surgical treatment option in the Bronx that is FDA approved.
At USA Fibroid Centers, our specialists offer an effective, outpatient, non-surgical treatment called Uterine Fibroid Embolization (UFE). UFE can preserve your uterus and potentially eliminate painful, unpleasant, and unpredictable symptoms. Before making any hasty treatment decisions, we encourage you to learn about all available fibroid treatments..
Uterine fibroids, also known as leiomyomas or myomas, are common, noncancerous tumors that grow in the muscle cells of the uterus. These growths often impact women during their reproductive years. Although not usually considered dangerous, fibroids have the potential to cause harm to surrounding organs.
In some cases, they can also impact fertility. You can develop a single fibroid or multiple tumors, ranging in size from that of a tiny pea to larger than a melon. Although fibroid symptoms aren't always present, the type, size, location, and number of fibroids can impact which symptoms occur, as well as their severity.
Uterine fibroid symptoms can include:
Anemia-induced fatigue
Pelvic or lower back pain
Constipation
Stomach bloating
Severe cramps or pelvic pressure
We recommend seeking treatment when your uterine fibroid symptoms interfere with your career, sex life, self-esteem, or social interactions. To discover state-of-the-art facilities and specialized fibroid treatment  we encourage you to schedule a consultation.
Minimally-Invasive Uterine Fibroids Treatment in the Bronx, NY
Unfortunately, doctors don't always make their patients aware of all the available fibroid treatment options. Some may even suggest that hysterectomy is the only approach to treating uterine fibroids –– but this simply isn't true. Uterine Fibroid Embolization, an effective, non-surgical procedure, involves fewer risks than surgery and a significantly shorter recovery time of only one to two weeks. Beyond these advantages, UFE also allows you to keep your uterus and preserve your fertility.
At USA Fibroid Centers, our top interventional radiologists perform Uterine Fibroid Embolization in state-of-the-art facilities. Here's what you need to know about the UFE procedure:
To locate fibroids, we use an advanced ultrasound method called fibroid mapping
Treatment takes between 30 and 45 minutes
It does not require general anesthesia and is performed under light sedation
After numbing the area, our interventional radiologist makes a tiny incision in your upper thigh, easily covered by a band aid
We then inject embolic material through a tiny catheter into the uterine artery, which blocks blood flow to the fibroid(s)
Once cut off from blood flow and nutrients, the fibroid(s) will shrink and eventually disappear
Afterwards, the injected material remains permanently in the blood vessels at the fibroid site, making it unlikely that the fibroid will regrow in the future
Looking for a Fibroid Specialist Near the Bronx Borough?
We're America's #1 fibroid specialists, and we offer dozens of clinic locations across the country. At USA Fibroid Centers, our highly-rated fibroid specialists near Hunts Point Bronx in Foxhurst want to help you avoid unnecessary surgery by educating you on the full range of available fibroid treatments. Our personalized approach to patient care is motivated by compassion and confidence –– quite simply, we want to help you and we believe that we can.
Our Fibroid Doctors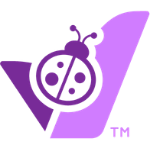 Imtiaz Ahmad
M.D.
View Profile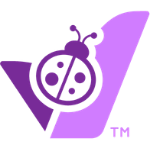 Stephanie Spano
M.D.
View Profile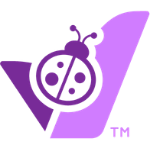 Yachao Zhang
M.D.
View Profile
Beginning Your Fibroid Treatment in the Bronx in Foxhurst Center
Are you in need of Fibroid treatment? The USA Fibroid Center in the Bronx offers you access to fibroid specialists in state-of-the-art facilities. All of our fibroid specialists in Foxhurst Center make providing top-of-the-line care our priority, offering you a comfortable, compassionate experience from beginning to end.
We understand that undergoing a medical procedure can be a stressful experience. That's why our Bronx fibroid treatment team is here to support you every step of the way. 
How to Prepare for your Visit
Documents and information to bring:
Medical records relating to fibroids, including treatments and medications attempted in the past

A full list of your current medications

Insurance card

Government Photo ID
Things to avoid before a UFE treatment:
Solid foods at least 24 hours beforehand

Too much caffeine

Alcohol and tobacco

All blo

od thinner medications, including any over-the-counter pain medication
Actions you should take:
Three hours prior to appointment: only clear liquids allowed

Take your prescriptions as you usually would, with the exception of blood thinners

Bring a person to drive you home afterward. You will be lightly sedated for the

UFE treatment.
Confirm your Insurance Coverage
Our team at USA Fibroid Center in the Bronx is available to assist with insurance questions should you not find your insurance provider on our list. Please call us at 718.393.5329 and we are happy to help maximize your insurance benefits.
How to Get to Our Foxhurst Fibroid Center in the Bronx, NY

Our Foxhurst center is at 947 Southern Boulevard, near the Social Security Administration. 
Nearby Areas We Serve:
Morrisania

Charlotte Gardens

Concourse

Crotona

Soundview
Fibroid Center Near Morrisania: We are less than 2 miles from Morrisania, about a 9-minute drive. Take East 169th Street to East 167th to Southern Boulevard.  
Fibroid Center Near Charlotte Gardens: Our center is about a 6-minute, 1-mile drive south along Southern Boulevard. 
Fibroid Center Near Concourse: From Concourse, our center is only about an 18-minute, 2-mile drive via E. 165th Street and E. 163rd Street. 
Fibroid Center Near Crotona: Our center is about a 2-mile, 10-minute drive south from Crotona along Southern Boulevard. 
Fibroid Center Near Soundview: We are only about a 10-minute, 1.7-mile drive along I-278 W.
Book Your Fibroid Treatment Today
At USA Fibroid Centers in Foxhurst Bronx, our experts want you to know that if uterine fibroid symptoms are negatively affecting your life, there's no need to suffer any longer. With Uterine Fibroid Embolization, you are given the opportunity to rediscover life without painful, uncomfortable, and unpredictable symptoms. To consult with one of our top fibroid specialists, book an appointment today using our convenient online scheduling form or feel free to call us.