Non-Surgical Fibroid Treatment in Foxhurst, NY
At our fibroid center in Foxhurst, we treat uterine fibroids using a safe, non-surgical procedure called uterine fibroid embolization (UFE). With UFE, you can get relief from fibroid symptoms without having to undergo the risks or downtime associated with a surgical procedure.
We're also staffed by leading fibroid specialists in Foxhurst, NY, giving you peace of mind that you will receive world-class care at our office. Because our doctors specialize in UFE, we're about to achieve a near-perfect success rate –– at USA Fibroid Centers, we have a 99% success rate. 
If you're dealing with fibroid symptoms, schedule an appointment with a fibroid specialist near you today. Let our experienced doctors diagnose and treat your fibroids in our office, saving you from a hospital stay and enabling you to access the care you need quickly and easily.
Take the first step toward feeling better –– book an appointment at our Foxhurst fibroid treatment center today. 
Uterine Fibroid Symptoms
Are you experiencing the debilitating symptoms of fibroids –– such as heavy and prolonged periods, severe menstrual cramps, frequent urination, or abdominal bloating?
Uterine fibroids, also known as leiomyomas or myomas, are common, noncancerous tumors that grow in the muscle cells of the uterus. These growths primarily impact women during their reproductive years.
Although not usually considered dangerous, fibroids have the potential to harm surrounding organs and cause painful symptoms. In some cases, they can also impact fertility. 
Uterine fibroid symptoms can include:
Anemia-induced fatigue

Pelvic or lower back

pain

Constipation

Stomach bloating

Severe cramps

or pelvic pressure
Although fibroid symptoms aren't always present, the type of fibroid, size, location, and number of fibroids can impact which symptoms occur, as well as their severity.
A woman can develop a single fibroid or multiple tumors, ranging in size from that of a tiny pea to larger than a melon.
Uterine fibroid symptoms won't disappear on their own. Instead, they tend to increase. Also, when the tumors get large enough, you can experience fibroid degeneration, which can be extremely painful. That's why it's important to see a specialist if you notice symptoms so you can get the care you need. 
Feel Better with Uterine Fibroid Embolization in Foxhurst, Bronx
Some women delay treatment assuming a hysterectomy or myomectomy are the only solutions for uterine fibroids. However, that's not true. There are alternatives that can help you experience symptom relief without removing your uterus or undergoing surgery. 
At USA Fibroid Centers in Foxhurst, we offer UFE as a safe, effective, non-surgical alternative to a hysterectomy. 
UFE can preserve your uterus and potentially eliminate painful, unpleasant, and unpredictable symptoms.
During your fibroid consultation, our skilled fibroid specialists perform a comprehensive diagnostic exam using advanced ultrasound technology to detect any existing fibroids and gather information about their location and size. They'll talk to you about the UFE procedure and what to expect after treatment and answer any questions.
Then, we'll schedule your appointment for your treatment at our Foxhurst treatment center on Southern Avenue.
Everything can be done in-office, so you won't have to plan for an overnight stay in the hospital or schedule a lot of time off work. UFE is a relatively short procedure — it usually takes less than 45 minutes — and you'll start feeling better a few days to a week after your treatment.  
Learn more about what happens during treatment and what to expect during your visit. 
Looking for a Fibroid Specialist in Foxhurst, NY?
USA Fibroid Centers is America's #1 fibroid specialist. At our fibroid center near Hunts Point,  our caring and empathetic fibroid specialists will discuss your full range of options for fibroid treatments and answer any questions you have. 
You can also count on personalized care every step of the way. We want you to feel comfortable about your treatment and confident knowing you're on the road to symptom relief. 
Find out what other our patients are saying about USA Fibroid Centers and our team of doctors — read our patient testimonials!
Our Fibroid Doctors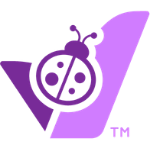 Imtiaz Ahmad
M.D.
View Profile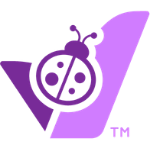 Stephanie Spano
M.D.
View Profile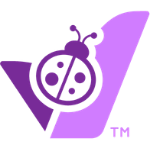 Yachao Zhang
M.D.
View Profile
Insurance Coverage for UFE in Foxhurst, NY
UFE is an FDA-approved procedure that's been used to safely and effectively treat uterine fibroids for over two decades. Because it's so well-known, most insurance providers do cover treatment for symptomatic cases. 
When you schedule an appointment online using our secure scheduling tool, you can verify your insurance in real-time. We're also happy to help if you'd like to learn more about insurance or our affordable payment plans — call our Foxhurst fibroid treatment center at (718) 393 – 5329. Hablamos Español.
How to Get to Our Foxhurst Fibroid Center in the Foxhurst Area of the Bronx
Our Foxhurst fibroid center is located at 947 Southern Boulevard, near the Social Security Administration. We're a short walk from the Hunts Point subway stop and the E 163 St./Southern Blvd bust stop on the Bx19 bus route. 
Nearby Areas We Serve:
Morrisania

Charlotte Gardens

Concourse

Crotona

Soundview
Driving Directions to Our Fibroid Center in Foxhurst, NY
Fibroid Center Near Morrisania: We are less than 2 miles from Morrisania, about a 9-minute drive. Take East 169th Street to East 167th to Southern Boulevard.  
Fibroid Center Near Charlotte Gardens: We're about a 6-minute, 1-mile drive south along Southern Boulevard. 
Fibroid Center Near Concourse: From Concourse, our Foxhurst fibroid treatment center is only about an 18-minute, 2-mile drive via E. 165th Street and E. 163rd Street. 
Fibroid Center Near Crotona: Our center is about a 2-mile, 10-minute drive south from Crotona along Southern Boulevard. 
Fibroid Center Near Soundview: We are only about a 10-minute, 1.7-mile drive along I-278 W.
How UFE Compares to Other Uterine Fibroid Treatments
UFE works by cutting off the blood supply to any existing fibroids. Because it addresses all of your fibroids at once, you can get lasting relief with one procedure. It's also effective for treating large fibroids, which is why so many women prefer it to surgical options and other treatments.
Here's a look at how UFE compares to myomectomy, hysterectomy, Acessa, and other treatments for fibroids.



For up to 95% of patients, UFE is effective at alleviating fibroid-related symptoms [National Institute of Health]
Book a Fibroid Consultation in Foxhurst Bronx, NY Today
Don't go another day without a solution. Fibroid symptoms can interfere with your quality of life and impact your fertility. They also tend to worsen over time, leaving you with more pain and discomfort. 
Our doctors specializing in fibroids can help you get relief quickly. Because we offer the gold-standard alternative to uterine fibroid surgery — UFE — you can count on lasting relief without the risks or long recovery associated with surgery. 
We also make it easy to benefit from expert care.
Our Foxhurst fibroid center is conveniently located near the Hunts Point metro in the heart of the Foxhurst neighborhood in Bronx, NY.
Our friendly medical administrative assistant staff can talk to you about insurance coverage for UFE and payment plans, and our compassionate doctors will ensure you get the personalized care you deserve. We also provide instant insurance verification online.
Take the first step toward relief. Schedule an appointment online or call us today to schedule a fibroid consultation. 
Schedule an Appointment Today!
Frequently Asked Questions
What fibroid treatments does the USA Fibroid Center in Foxhurst offer?
At the USA Fibroid Center in Foxhurst, we primarily offer Uterine Fibroid Embolization (UFE). This minimally-invasive technique targets fibroids by reducing their blood supply, leading to fewer symptoms and quick recovery, usually within 1-2 weeks.
How should I prepare for my appointment at the USA Fibroid Center in Foxhurst ?
For your UFE treatment at our Foxhurst center, avoid specific medications, foods, and substances 24 hours prior. Please bring essential documents like your photo ID, medication list, prior fibroid treatment records, and insurance card. Ensure someone is available to drive you home after the procedure.
How can I consult with a fibroid specialist in Foxhurst?
Schedule an appointment at our Foxhurst clinic or opt for a telemedicine consultation. Our UFE procedure is less invasive than traditional surgeries, involves no incisions, and preserves the uterus.