Uterine Fibroid Embolization in the Bronx
Uterine fibroids are one of the most common health issues that impact the female reproductive system. It's estimated that as many as one in four women of reproductive age have fibroids. 
While it's possible to have fibroids without noticeable symptoms, many women experience distressing symptoms that intensify over time as the fibroids grow. However, some patients might put off treatment because they aren't aware of the non-surgical treatment options available to them. 
At USA Fibroid Centers on White Plains Rd. in the Bronx, NY, our doctors specialize in treating fibroids with uterine fibroid embolization (UFE), also known as uterine artery embolization or UAE. 
UFE is a minimally invasive procedure that shrinks the fibroids. It's highly effective at providing lasting relief from fibroid symptoms and is one of the best options for women interested in a treatment that won't impact their fertility or require an overnight hospital stay. 
Common Symptoms of Uterine Fibroids
Uterine fibroids are benign tumors that develop in uterine tissue.
There are different types of fibroids. Fibroids that grow within the muscular uterine wall or the inner lining of the uterus can impact your menstrual cycle and cause heavy bleeding, spotting between periods, and painful intercourse. Some can impact your fertility. 
Fibroids that grow on the outside of the uterus can put pressure on other organs, causing issues like pain and frequent urination. 
Whether you notice symptoms or not depends on the size, number, and location of your fibroids. Overall, about one-quarter of women with fibroids have symptoms that need to be treated. Here are some of the most common symptoms of uterine fibroids that every woman should be aware of:
Heavy menstruation that might last beyond your period

Severe menstrual cramps

Cramping or pelvic pain with no period

Lower back pain

Enlarged abdomen

Frequent urination

Pain during sexual intercourse

Constipation

Fatigue due to anemia
If you're experiencing symptoms of uterine fibroids, it's important to see a doctor who has experience diagnosing and treating fibroids. While the vast majority of fibroid tumors are noncancerous, some growths on the uterus are cancer. There are also other conditions that can cause symptoms that are similar to common fibroid symptoms, like endometriosis and ovarian cysts.
The knowledgeable doctors at our fibroid center in the Bronx will use advanced ultrasound technology to provide an accurate diagnosis and work with you to determine the best course of treatment.
Top Fibroid Specialists in the Bronx
We're staffed by leading fibroid doctors with years of experience treating uterine fibroids. Because they specialize in UFE, they're able to achieve an extremely high success rate — clinically, the success rate for the UFE procedure is 92%, but USA Fibroids Centers has a 99% success rate. 
You can also expect compassionate care when you come in for your consultation. Our fibroid doctors are caring, empathetic physicians who provide personalized attention and exceptional care. 
Our Fibroid Doctors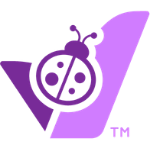 Aaron Reichman
M.D.
View Profile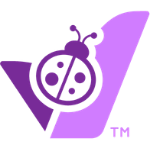 Jacob White
M.D.
View Profile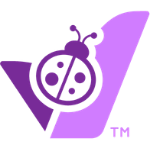 Stephanie Spano
M.D.
View Profile
Uterine Fibroid Embolization (UFE) — Non-Surgical Fibroid Treatment in the Bronx
UFE is the gold standard of minimally invasive fibroid relief. With this procedure, you won't require anesthesia or stitches as you would with a hysterectomy or myomectomy. And your uterus is left in place, so the procedure doesn't impact fertility. 
UFE shrinks fibroids dramatically, resulting in significant symptom improvement in a short amount of time. The procedure requires no hospital stay and only takes between 30 and 45 minutes, so you'll be able to go home shortly after your appointment.
What to Expect from UFE 
Most women who undergo UFE at our White Plains Road, Bronx fibroid center enjoy a relatively short recovery and noticeable symptom relief. You should be able to enjoy your regular activities five to seven days after your procedure, and you'll reach full recovery in one to two weeks.
After recovery, you can enjoy a life free from fibroid pain or drastically reduced symptoms. Many women's fibroid symptoms disappear after treatment, with benefits including:
Reduced length and heaviness of periods

Pelvic pain and pressure subside

Bloating and constipation go away

No more need to urinate frequently

Ability to fit into normal-sized clothes again because the uterus isn't enlarged anymore

Lower back pain is relieved
You can live your life with increased confidence after your fibroid treatment. Your fibroid symptoms will no longer hold you back from going to work or participating in the things you love.
Read our patient testimonials to find out more about how UFE can help you get relief. 
How to Get to Our Fibroid Center on White Plains Road, Bronx, NY
Our medical clinic is located at 2157 White Plains Rd. near the Bronx Zoo. If you're taking the bus to your appointment, get off at the White Plains Rd/Lydig Avenue bus stop — we're right across the street. Our fibroid center is also a short walk from the Pelham Pkwy subway station. Head south on White Plains Rd. and you'll see our office next to Capital One Bank. 
Nearby Areas We Serve:
Pelham Parkway

Indian Village

Little Yemen

Allerton

Little Italy
If you're driving to our fibroid center, we're just a short trip away if you live anywhere in the Bronx, NY.
Fibroid Center Near Pelham Parkway: We're a quick 3-minute, 0.3-mile drive on Lydig Avenue. 
Fibroid Center Near Indian Village: From Indian Village, you can take Neill Avenue for a mile and arrive in about 6 minutes. 
Fibroid Center Near Little Yemen: Our center is about a 3-minute, half-mile drive along White Plains Road. 
Fibroid Center Near Allerton: When you're coming from Allerton, you can take Mace Avenue, Boston Road, and White Plains Road for 0.8 miles. It's about a 6-minute drive.
Fibroid Center Near Little Italy: Take US-1 North for 1.4 miles to reach our center. You'll get here in about 12 minutes.
How UFE Compares to Other Uterine Fibroid Treatments
UFE works by cutting off the blood supply to any existing fibroids. Because it addresses all of your fibroids at once, you can get lasting relief with one procedure. It's also effective for treating large fibroids, which is why so many women prefer it to surgical options and other treatments.
Here's a look at how UFE compares to myomectomy, hysterectomy, Acessa, and other treatments for fibroids.



For up to 95% of patients, UFE is effective at alleviating fibroid-related symptoms [National Institute of Health]
Receive Expert Care for Fibroids on White Plains Rd
USA Fibroid Centers is dedicated to helping women alleviate their fibroid symptoms. Contact us online to request your consultation at our White Plains Road location or call our office at (347) 824-2065. Nosotras hablamos español.
Our fibroid specialists will help you determine if UFE is the right choice for you.
Frequently Asked Questions
What fibroid treatments does the USA Fibroid Center in the Bronx on White Plains Rd offer?
At the USA Fibroid Center in the Bronx on White Plains Rd, we primarily offer Uterine Fibroid Embolization (UFE). This minimally-invasive technique targets fibroids by reducing their blood supply, leading to fewer symptoms and quick recovery, usually within 1-2 weeks.
How should I prepare for my appointment at the USA Fibroid Center in the Bronx on White Plains Rd?
For your UFE treatment at our Bronx on the Bronx on White Plains Rd, avoid specific medications, foods, and substances 24 hours prior. Please bring essential documents like your photo ID, medication list, prior fibroid treatment records, and insurance card. Ensure someone is available to drive you home after the procedure.
How can I consult with a fibroid specialist in the Bronx on White Plains Rd?
Schedule an appointment at our Bronx on White Plains Rd clinic or opt for a telemedicine consultation. Our UFE procedure is less invasive than traditional surgeries, involves no incisions, and preserves the uterus.
Does insurance cover UFE?
Most insurance providers cover treatment for symptomatic fibroids. Our Bronx fibroid center on White Plains Rd. accepts most major insurance policies.
We offer instant insurance verification through our online scheduling tool. You can also call our office to learn about affordable payment options — call (347) 824-2065.
What is the difference between UFE and UAE?
UFE and UAE are the same procedure. Uterine fibroid embolization works by cutting off the blood flow to the fibroids so they can't access the oxygen and nourishment they need to grow. Uterine artery embolization is the same procedure, it's just another name for UFE. 
Can I still have children after fibroid treatment?
With UFE, you don't have to worry about fertility issues caused by your treatment. It is true that some treatments for fibroids, such as a hysterectomy, will make you infertile. But UFE is different. It's a safe, effective, non-surgical procedure that leaves your uterus intact. 
Learn more about pregnancy after UFE.