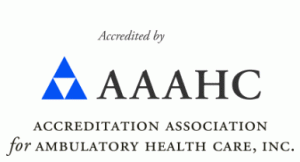 Fibroid Treatment on Pennsylvania Avenue, Brooklyn, New York 
Are you experiencing any debilitating symptoms of fibroids such as heavy periods, severe cramping, a diminished sex life, or frequent urination? At USA Fibroid Center Brooklyn, we aim to educate about all available fibroid treatments. If you are avoiding talking to your doctor because you believe hysterectomy is the only solution for uterine fibroids, we have good news. Our fibroid experts offer an effective non-surgical treatment called Uterine Fibroid Embolization (UFE) that is less invasive than surgery, can preserve your uterus, and has the potential to eliminate painful, unpleasant, and unpredictable symptoms.
Take Our One-Minute Uterine Fibroid Symptoms Quiz
Uterine fibroids are also known as leiomyomas or myomas. These are common, non cancerous tumors that grow in the muscle cells of the uterus and often impact women of reproductive age. Although they are not normally considered dangerous, they have the potential to cause harm to surrounding organs and sometimes impact fertility. You can develop a single fibroid or multiple growths, with fibroids ranging in size from that of a tiny pea to larger than a melon.
Based on the size of your fibroids your symptoms could be stronger. This is why it is important to seek fibroid treatment in Brooklyn early. Although fibroid symptoms aren't always an issue, you should be aware that the type, size, location, and number of fibroids can impact which symptoms occur, as well as their severity. 
Schedule Your Consultation in Pennsylvania Ave
Uterine fibroid symptoms can include:
Anemia-induced fatigue

Pelvic or lower back

pain

Constipation

Stomach bloating

Severe cramps

or pelvic pressure 
Learn More About Fibroid Symptoms
At USA Fibroid Centers Brooklyn, we recommend seeking treatment when your fibroid symptoms interfere with your career, sex life, self-esteem, or social interactions. For state-of-the-art facilities and specialized fibroid treatment in Brooklyn, we welcome you to schedule an appointment for a consultation.
Minimally-Invasive Brooklyn, NY Uterine Fibroids Treatment on Pennsylvania Ave
Some doctors may imply that hysterectomy is the only treatment option for uterine fibroids, but this simply isn't true. Uterine Fibroid Embolization is lower-risk, involves a short recovery time of 1-2 weeks, and allows you to keep your uterus. At USA Fibroid Centers Brooklyn on Pennsylvania Ave, our top interventional radiologists perform Uterine Fibroid Embolization in state-of-the-art facilities. 
Here are some important things to know about UFE:
Uses fibroid mapping, an advanced ultrasound method, to locate your fibroids

Takes between 30 and 45 minutes

Does not require general anesthesia

Is performed under light sedation, so you'll remain calm and comfortable the entire time

Involves only a small incision in your upper thigh, easily covered by a band-aid

Blocks blood flow to the fibroid(s) with embolic material, which our specialists will inject through a tiny catheter into the uterine artery 
Once cut off from blood flow and nutrients, the fibroid(s) will shrink and eventually disappear. The injected material remains permanently in the blood vessels at the fibroid site, making it unlikely that the fibroid will regrow in the future.
To learn more about UFE, visit our Brooklyn fibroid center off Pennsylvania Ave. We can easily be reached by public transportation, and are surrounded by local businesses, restaurants, and retail shops. In Brooklyn, NY, fibroid treatment at USA Fibroid Centers is performed by our fibroid experts experts who possess both medical skill and patient compassion.
Make an appointment today to get all your questions answered.
Looking for a Brooklyn, NY, Fibroid Specialist Near Pennsylvania Ave?
As America's #1 fibroid specialists, we have locations across the country. At USA Fibroid Centers, our highly-rated fibroid specialists provide unparalleled patient care when performing Uterine Fibroid Embolization. We want to help you avoid unnecessary surgery by educating you on the full range of available fibroid treatments.
Our Fibroid Doctors
Beginning Your Fibroid Treatment in Brooklyn, NY on Pennsylvania Ave
Finding outstanding fibroid health care in Brooklyn can be hard. When you're searching for unparalleled treatment and compassionate doctors, turn to USA Fibroid Centers. Our Brooklyn fibroid specialists operate a world-class facility for those seeking treatment in Brooklyn and throughout New York City. 
From consultation until recuperation, we provide high-quality treatment to all of our patients. You may rely on us to provide Brooklyn fibroid treatment from the best doctors and medical personnel available.
How to Prepare for your Visit
Bring the following documents and information:
Valid photo ID

A list of your current medications

All prior medical records or have your health provider send a list of  current medications and past treatments  Current insurance card
Things to Avoid Before your UFE Procedure:
Medications that thin the blood

Tobacco and alcohol in any form

Solid food for a 24-hour period prior to your visit

All types of processed foods

High amounts of caffeine
Important actions to take before your visit:
Only drink clear liquids three hours prior to procedure

All prescription medicine should be taken normally

Coordinate for a friend or family member to drive you home. You will be sedated for the procedure
Confirm your Insurance Coverage
Our team of Brooklyn fibroid specialists are experts in working with insurance representatives to confirm your coverage and maximize your benefits. We can help you with the insurance process and paperwork. 
If you're unsure if your insurance covers this procedure, or if you don't see your provider on our list, please call us locally at 646.918.8727.
How to Get to Our Fibroid Center on Pennsylvania Avenue, Brooklyn, NY
You'll find our center at 864 Pennsylvania Avenue. We're close to the Galaxy Motel Brooklyn. 
Nearby Areas We Serve:
Brooklyn

New Lots

East New York

Starrett City

Brownsville
Fibroid Center Near Brooklyn: We're approximately a 24-minute drive from Brooklyn. Take Rockaway Parkway and Linden Boulevard for 4.3 miles.
Fibroid Center Near New Lots: Our center is roughly a 6-minute, 0.4-mile drive along Granville Payne Avenue/Pennsylvania Avenue.
Fibroid Center Near East New York: When you're coming from East New York, we're about 1-mile away. Take Cozine Avenue, and you'll be here in around 6 minutes.
Fibroid Center Near Starrett City: From Starrett City, we're about a 0.8-mile drive. Take Granville Payne Avenue/Pennsylvania Avenue, and you'll arrive in around 4 minutes.
Fibroid Center Near Brownsville: Our center is around a 12-minute, 2-mile drive along Thomas S Boyland Street and Linden Boulevard.
Book Your Fibroid Treatment in Brooklyn, NY Today 
At USA Fibroid Centers Brooklyn, our experts want you to know that if uterine fibroid symptoms are negatively impacting your life, there is help available. After Uterine Fibroid Embolization, you have the opportunity to rediscover life free of painful, uncomfortable, and unpredictable symptoms — so don't suffer any longer! To consult with one of our top fibroid specialists, book an appointment using our convenient online scheduling form.
Other Articles:
Why Do We Ignore Fibroid Symptoms?
UFE: Does It Involve Fewer Complications than Surgery?