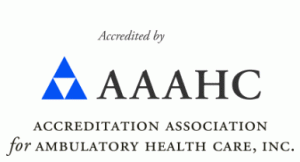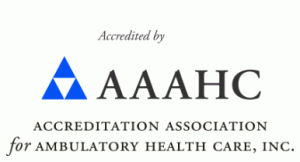 USA Fibroid Centers Location on Pennsylvania Avenue in New York
Uterine fibroids affect women across the country because they can cause inconvenient or painful symptoms. At USA Fibroid Centers, we offer non-invasive treatment options for women struggling with symptomatic fibroids. We use a procedure called Uterine Fibroid Embolization (UFE), an innovative technique that preserves the uterus and requires no hospitalization.
UFE is considered the gold standard in minimally invasive fibroid treatment. After the procedure, you are able to go home the same day. If you're ready to learn more, meet one of our fibroid specialists here at our Pennsylvania Avenue location. We'll work with you to create a treatment plan that works best for you.
Non-Invasive Treatment for Uterine Fibroids
Women with uterine fibroids experience symptoms like pelvic pain or pressure, heavy periods, or severe cramps that can keep them from doing the activities they love. Symptomatic fibroids can even cause women to miss work or social events. At USA Fibroid Centers, we want to provide our patients with an alternative to surgeries, such as hysterectomy or myomectomy.
When you visit USA Fibroid Centers on Pennsylvania Avenue in Brooklyn, New York, we can provide you with information about uterine fibroid treatment options and help you find the best treatment for you. This treatment is performed in our out-patient clinic, instead of a hospital and takes between 30 to 45 minutes.
We begin the procedure by administering a light sedative, before using an advanced ultrasound to locate your fibroids. Once your fibroids have been found, our interventional radiologist will make a small incision on your upper thigh so a catheter can be inserted. Our doctor then uses a real-time x-ray to guide the catheter to the uterine artery supplying blood to the fibroids so that small plastic or gelatine particles can be injected into the artery. This will cut off the blood supply to the fibroids so that they will begin to shrink and eventually die.
After the procedure, the catheter will be removed and a small bandage will be placed over the incision, as stitches are not necessary. You will then be able to rest for a little bit before you go home to finish your recovery.
Schedule Your Appointment at Our USA Fibroid Centers Location on Pennsylvania Avenue, NY
You shouldn't have to live with symptomatic uterine fibroids. We believe in making non-invasive treatments readily available, which is why USA Fibroid Centers' outpatient facilities can be found throughout the U.S. Our Pennsylvania Avenue location continues our tradition of excellence by providing high-quality care to our Brooklyn, NY patients.
When you come for a consultation, our fibroid experts will confirm your diagnosis and answer all of your questions or concerns. They'll also ensure that UFE is the right treatment option for you. By the time you leave, you'll have all the information you need to make an informed decision about your uterine fibroid treatment.
Don't wait. You can start taking the first steps to improving your fibroid symptoms and getting back to the life you deserve. You can contact us online to schedule your appointment or call us at 855.615.2555. Use our map on this page to find our Pennsylvania Avenue clinic location and to get detailed directions. We look forward to hearing from you soon.