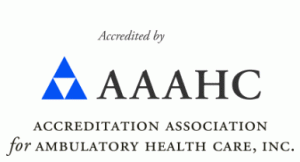 Uterine Fibroids Treatment on White Plains Road in the Bronx, New York
We understand how difficult living with uterine fibroids can be. Missing extensive work from pelvic pain or bleeding, planning your life around being close to a restroom, and cancelling plans with friends or family can be frustrating. USA Fibroid Centers is conveniently located on White Plains Road to give women in the Bronx and beyond a life without fibroid pain.
About Uterine Fibroids
Uterine fibroids are tumors that typically noncancerous and develop within the uterus. Fibroids are firm growths that consist of smooth muscle cells and fibrous tissue. Uterine fibroids are classified by their size and location. Intramural fibroids grow within the muscular uterine wall. Submucosal fibroids bulge into the uterine cavity. Subserosal fibroids project to the outside of the uterus.While the tumors are non-cancerous, they can grow to harm other organs if untreated. This condition affects nearly one-third of women of childbearing age.
While some women don't experience fibroid symptoms, others experience:
Heavy, prolonged menstruation
Pain during sexual intercourse
Protruding abdomen or constipation
Low back or pelvic pain
Frequent urination
Difficulty emptying the bladder
Fatigue due to anemia
Having to buy and use a significant amount of feminine hygiene products
Constantly relying on over-the-counter pain medications to relieve pelvic pain or pressure
Missing a large amount of work due to fibroid pain or bleeding
If you're experiencing symptoms of uterine fibroids, you're not alone. The specialists at our fibroids treatment center on White Plains Road in the Bronx, NY can help with your diagnosis using advanced ultrasound technology, and work with you to determine the best course of treatment.
Uterine Fibroid Embolization (UFE) on White Plains Road, Bronx
USA Fibroid Centers offers a non-surgical fibroid treatment for women in the Bronx who are looking for a minimally invasive solution. Our procedure called Uterine Fibroid Embolization (UFE), is the gold standard of minimally invasive fibroid relief.
UFE shrinks fibroids half their size, resulting in significant symptom improvement. The procedure is minimally invasive and requires no hospital stay, so you'll be able to go home shortly after your appointment.
Before treatment, we'll first make you comfortable by administering a light sedative and numbing your upper leg. A physician will then make a small incision and thread a catheter to the uterine artery that sends blood flow to the fibroid. The catheter will release small particles that block the fibroid's blood flow, reducing its size and eliminating its impact on the surrounding organs. The process takes between 30 and 45 minutes.
What to Expect from UFE Treatment
Most women who undergo UFE treatment of uterine fibroids at our White Plains Road, Bronx center enjoy a short recovery and noticeable symptom relief. You should be able to enjoy your regular activities five to seven days after your procedure, and you'll reach full recovery in one to two weeks.
After recovery, you can enjoy a life free from fibroid pain. Many women's fibroid symptoms disappear after treatment, with benefits including:
Reduced the length and heaviness of periods
Pain, pressure, bloating, constipation, or frequent urination is relieved
Able to have pain-free sexual intercourse
Feel more energetic due to increased iron levels
Less trips to the restroom
Protruding belly or abdomen has gone away, can fit into normal sizes again
Find myself buying and using less feminine hygiene products (not having to double-up anymore)
Taking less over-the-counter pain medications to manage pelvic pain or cramps
You can live your life with increased confidence after your non-surgical fibroid treatment. Your fibroid symptoms will no longer hold you back from going to work or participating in the activities you enjoy.
Find Symptom Relief with a Uterine Fibroid Treatment Center on White Plains Road, Bronx
USA Fibroid Centers is dedicated to helping women in the Bronx and beyond alleviate their fibroid symptoms. Contact us online to request your consultation at our White Plains Road location, where we'll help you determine if UFE is the right choice for you.