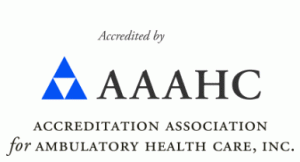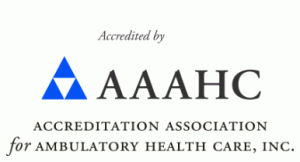 Uterine Fibroid Treatment in Foxhurst, Bronx
USA Fibroid Centers in Foxhurst, Bronx provides non-surgical uterine fibroid treatment to women looking for significant symptom relief. Through minimally invasive Uterine Fibroid Embolization (UFE), we can shrink fibroids and help you return to a symptom-free life.
About Uterine Fibroids
Uterine fibroids are a common condition affecting up to a third of pre-menopausal women. These typically, non-cancerous tumors form in the walls of a woman's uterus and can grow to affect the surrounding organs. Some women don't realize they have fibroids at all, while others can experience painful symptoms such as:
Heavy, prolonged menstruation
Pain during sexual intercourse
Protruding abdomen or constipation
Low back or pelvic pain
Frequent urination
Difficulty emptying the bladder
Fatigue due to anemia
Having to buy and use a significant amount of feminine hygiene products
Constantly relying on over-the-counter pain medications to relieve pelvic pain or pressure
Diagnosis for uterine fibroids require an interventional radiologist to perform an ultrasound or order an MRI to locate the fibroid(s) and their exact size. Afterward, our physicians will discuss your next steps, future goals, and options about receiving treatment at our Foxhurst, Bronx facility.
UFE Fibroids Treatment in Foxhurst, Bronx
Many women in Foxhurst have been diagnosed with uterine fibroids, but few are told about all their treatment options. If you're looking for an alternative to a hysterectomy that alleviates symptoms quickly while leaving your uterus intact, you may find relief with our minimally invasive UFE treatment. Over 50% of women in the U.S. don't think they're at risk of developing uterine fibroids; however, over 33% of all pre-menopausal women have fibroids.
UFE is a non-surgical procedure approved by the FDA to reduce the size of fibroids. During UFE, we'll locate the fibroids, make a small incision, and insert a thin catheter. The catheter will then release small particles that block blood flow to the fibroids, shrinking them. The process takes between 30 and 45 minutes.
We'll make you as comfortable as possible by numbing your upper thigh and giving you a light sedative before we begin the procedure. After the procedure, you're free to leave the same day. The incision is small enough that you won't have to worry about any stitches and we'll send you home with a small bandage covering the site.
What to Expect After Your Non-Invasive Fibroid Treatment
After UFE treatment, most women return to their everyday activities in five to seven days and fully recover in one to two weeks. You should expect to notice symptom improvement within the first few month or two following treatment. Our patients have reported noticing:
Shorter, lighter periods lasting between 5-7 days
Less constipation and bloating
Decreased pain during intercourse
No pelvic pressure, pain, or intense cramping
Normal frequency of urination, no difficulty emptying the bladder
No protruding belly or abdomen
Buying and using less feminine hygiene products (not having to double-up anymore)
Having to take less over-the-counter pain medications to manage pelvic pain or cramps
Fibroid treatment from our Foxhurst, Bronx facility can ease your worries. No more bleeding through in public, no more planning activities around the nearest restroom, no more doubling-up or trippling-up on pads, and no more protruding belly. You'll no longer have to miss work or fun activities because of your symptoms, so you can instead focus on making lasting memories with the ones you love.
Find Freedom from Fibroid Pain with Fibroids Treatment in Foxhurst, Bronx
USA Fibroid Centers is dedicated to providing symptom relief and increasing awareness of uterine fibroids. Our experts will continually support you before, during, and after UFE treatment to make you feel comfortable and cared for every step of the way.
Contact us online to schedule a consultation with the specialists at our Foxhurst, Bronx fibroid treatment center. From there, we'll confirm your diagnosis, answer any questions or concerns you might have, and work with you to determine the best treatment option for your individual needs.