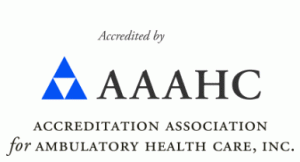 USA Fibroid Centers Location in Valley Village, California
World-class uterine fibroid treatment is available at USA Fibroid Centers in Valley Village, CA. Dealing with these benign growths on a daily basis can be uncomfortable, embarrassing, or downright painful. When you visit our Valley Village location, our knowledgeable and helpful team of fibroid specialists will fill you in on all your treatment options so you can live free of symptoms.
Some Valley Village-based gynecologists may focus on surgical solutions for uterine fibroids, such as hysterectomy. This procedure is often medically unnecessary and requires a lengthy recovery period. USA Fibroid Centers' national network of outpatient medical centers specialize in the non-surgical Uterine Fibroid Embolization (UFE) technique, which allows for faster healing. UFE is the perfect option for busy professionals and caregivers who don't want to have a long recovery.
We invite you to make an appointment at our Valley Village, CA, office to learn more about the innovative UFE procedure. Our comfortable facility and friendly staff will instantly put you at ease as you receive the treatment you need to live your life free from uterine fibroid symptoms. Our goal is to get the word out about this non-surgical alternative for fibroids.
Non-Invasive Treatment for Uterine Fibroids
Many women believe there are only two courses of action when dealing with uterine fibroids — ignore them or undergo surgery. But now you can stop ignoring your symptomatic fibroids to avoid surgery because there's another treatment option besides myomectomy and hysterectomy surgeries. At USA Fibroid Centers, we provide a non-invasive alternative for women living in Valley Village and the surrounding areas.
UFE is an FDA-approved procedure so simple and straightforward that it can be performed at our Valley Village outpatient facility. Before you undergo the treatment, a USA Fibroid Centers physician will ensure that you understand the procedure and recovery process. Your doctor will begin with fibroid mapping, which utilizes an advanced ultrasound to find the locations of your fibroids.
After your ultrasound is completed, your doctor will start the UFE procedure. Your physician will numb your thigh and make a small incision so a catheter can be inserted into the artery supplying blood to the fibroid. The catheter will then release small particles that will block blood flow to the fibroid, causing it to shrink and eventually die.
This non-surgical fibroid procedure has many benefits for our patients including:
The entire treatment takes just 30 to 45 minutes to complete.
The procedure preserves the uterus.
The incision does not require stitches, just a small bandage.
You can go home the same day without the need for hospitalization.
Women are generally able to return to their normal level of activity within one to two weeks after the procedure.
How to Get to Our Valley Village Fibroid Center
Our center is conveniently located on Riverside Drive near where Ventura Highway crosses over Coldwater Canyon Avenue.
Nearby Cities We Serve:
San Fernando
Sherman Oaks
Studio City
North Hollywood
Van Nuys
Fibroid Treatment Near San Fernando: We are about 14 miles south of San Fernando via I-405 South. It's about a 17-minute drive.
Fibroid Treatment Near Sherman Oaks: From Sherman Oaks, the Valley Village location is 3 miles away via US-101 South. You can expect a 6-minute drive.
Fibroid Treatment Near Studio City: Our fibroid center in Valley Village is only about 3 miles away from Studio City. It takes about 8 minutes via Moorpark Street.
Fibroid Treatment Near North Hollywood: North Hollywood is only about a 10-minute drive to our office. Via Victory Boulevard and Coldwater Canyon Avenue, it's about 4 miles.
Fibroid Treatment Near Van Nuys: The Valley Village center is about a 13-minute, 4-mile drive from Van Nuys via Hazeltine Avenue and Riverside Drive.
Meet with a Fibroid Specialist at Our Valley Village, CA, Location
For women struggling with uterine fibroid symptoms, surgery is not the only treatment option. Our practice specializes in the non-invasive treatment of uterine fibroids. We offer conveniently located clinics throughout the country, including our Valley Village, CA, location. Our fibroid specialists can confirm your diagnosis and answer any questions you may have about UFE.
Click on the map navigation on this page to get detailed driving directions to our Valley Village location, and reach out to us to begin the process of living fibroid free. You can schedule your appointment online or give us a call at 323.410.7741.