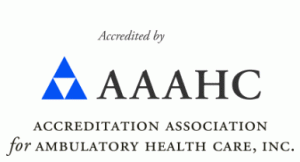 USA Fibroid Centers Location in West Hollywood, CA
If you're experiencing pelvic pain or pressure, unusually heavy flow during your menstrual cycle, or chronic bloating, you may have uterine fibroids. This common condition can be treated at USA Fibroid Centers in West Hollywood, California. Our outpatient medical center specializes in a non-invasive technique that preserves the uterus called Uterine Fibroid Embolization (UFE).
Many women who suffer from symptomatic fibroids have been presented with surgery, such as a hysterectomy, as the only treatment option. However, most hysterectomies performed for the treatment of fibroids are medically unnecessary. Our goal at each of our facilities in our national network is to get the word out about the non-invasive UFE technique.
If uterine fibroid symptoms are negatively impacting your life, it's time to give USA Fibroid Centers a call. Make an appointment at our West Hollywood practice to learn all of your treatment options, including non-surgical choices.
Non-Invasive Approach to Uterine Fibroid Treatment
There's a misconception that surgeries like myomectomy or hysterectomy are your only treatment options if you have uterine fibroids. That's why many women forgo treatment altogether, either because they don't want to go through a long recovery process or they wish to avoid the risks that come with surgery. At USA Fibroid Centers, we don't want women to have to choose between living with painful symptoms or surgery. That's why we're pleased to give our West Hollywood patients a non-surgical alternative for the treatment of uterine fibroids.
UFE is an FDA-approved procedure that we perform right here in our West Hollywood medical center. The UFE treatment will allow you to go home directly after the procedure without the need for hospitalization.
Before we proceed with UFE, we'll verify the location of your fibroids using an ultrasound technique called fibroid mapping. Once the positioning is established, your doctor will perform the procedure with the following steps:
Your physician numbs your thigh and makes a tiny incision.
Through the incision, a catheter is inserted.
The fibroid specialist threads the catheter into an artery supplying blood to the uterine fibroid.
Small particles are released into the artery, thus blocking blood flow and causing the fibroid to shrink.
The incision doesn't require stitches, just a small bandage.
In one to two weeks, most women are able to return to their normal routines.
Procedure is performed in 30 to 45 minutes.
Visit Our West Hollywood Location to Learn More About Non-Invasive Fibroid Treatment
Our West Hollywood treatment center is just one of several clinics found throughout the U.S. specializing in the non-invasive treatment of uterine fibroids. If you wish to avoid the inconvenience of fibroid surgery, Uterine Fibroid Embolization is the perfect alternative for busy women who can't afford a lengthy recovery process.
When you meet with one of our fibroid specialists at USA Fibroid Centers, they'll walk you through your options and ensure that UFE is the right treatment choice for you.
If you're ready to take the first step in living a life free from fibroid symptoms, schedule your appointment at USA Fibroid Centers in West Hollywood. You can also give us a call at 323.503.4744. Click on our map navigation to see where we're located and get detailed directions — our friendly team looks forward to seeing you soon.