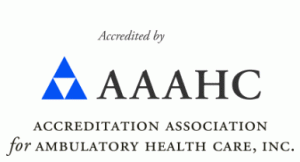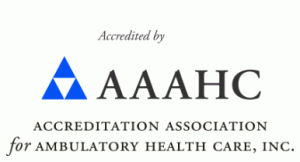 USA Fibroid Centers Location in Chicago, Illinois
Attention Chicago patients struggling with uterine fibroids. USA Fibroid Centers is bringing our cutting-edge Uterine Fibroid Embolization (UFE) technique to the Windy City at our Congress Parkway location. Our national network of outpatient medical centers allows women to take advantage of this non-invasive procedure, which effectively treats symptomatic uterine fibroids. If you're struggling with symptoms such as heavy periods, bloating and pelvic pressure, or pain, it's time to find out if UFE is right for you.
Many gynecologists in the Chicago area offer surgical procedures like hysterectomy for the treatment of fibroids. Not only do these procedures require a lengthy recovery process, but in many cases, they're medically unnecessary. We want to inform Chicago patients that there's an alternative, non-surgical solution for the treatment of these benign growths.
If fibroid symptoms are negatively impacting your life, we encourage you to make an appointment at Chicago's own USA Fibroid Centers on Congress Parkway. We'd be happy to go over your treatment options with you, including the non-invasive UFE procedure.
Non-Invasive Fibroid Treatment Available in Chicago, Illinois
If you have been trying to ignore your symptomatic fibroids to avoid surgery, you're not alone. However, ignoring fibroids won't help your symptoms get better. If you don't want to deal with the long recovery after fibroid surgery, it's time to consider non-invasive Uterine Fibroid Embolization.
At USA Fibroid Centers, we specialize in FDA-approved UFE. The procedure is performed in our outpatient clinics and involves:
First, fibroid mapping using an advanced ultrasound allows us to find the locations of all fibroids.
Before the procedure, your thigh is numbed, and your doctor will make a small an incision.
A catheter is threaded through this incision into the artery supplying blood to the fibroids.
Your doctor then releases particles through the catheter into this artery to cut off the blood flow to the fibroid.
Without blood, the uterine fibroids shrink and eventually die.
The entire procedure is only 30 to 45 minutes in length, and you'll go home the same day without having to stay in a hospital. Plus, the incision is so small that stitches are not needed — just a bandage. In one or two weeks, you should feel up to resuming your usual daily activities.
Make Your Appointment at Our Chicago Practice Located on Congress Parkway
USA Fibroid Centers has high-quality clinics throughout the country. We're proud to bring our superior level of care to patients living in Chicago, IL. When you meet with one of our knowledgeable fibroid experts, they'll take the time to assess your individual condition, confirming your uterine fibroid diagnosis and going over your treatment options with you. Before you leave, you can be sure that all your questions will be answered.
For a non-invasive approach to the treatment of uterine fibroids, contact our Chicago practice today by calling 847.580.1318, or schedule your appointment online. Check out our map navigation to find our Congress Parkway clinic location and get driving directions.
Life without uterine fibroids and their symptoms is possible. Contact USA Fibroid Centers today to find out how.