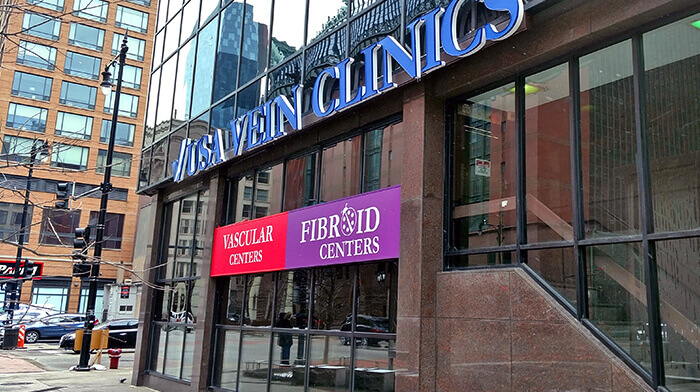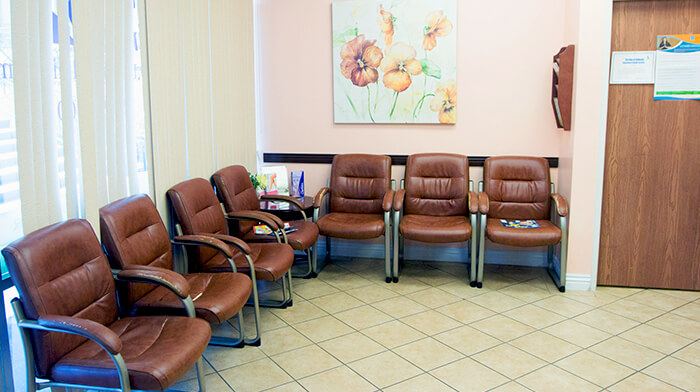 All Fibroid Treatment in Massachusetts Locations
USA Fibroid Centers
1208B VFW Parkway, Suite 300,
West Roxbury, MA, 02132

USA Fibroid Centers
800 West Cummings Park, Suite 2500,
Woburn, MA, 01801

Fibroid Procedure in Massachusetts
USA Fibroid Centers is proud to bring our world-class treatment for uterine fibroids to women living in Massachusetts. Our team of fibroid experts specializes in a non-invasive technique called Uterine Fibroid Embolization (UFE). This FDA-approved procedure offers a non-surgical solution to fibroids so that women can enjoy faster recovery times and no need for hospitalization.
If your gynecologist has recommended surgery for your uterine fibroids, such as hysterectomy, you should know that there's an alternative treatment available. At USA Fibroid Centers, we believe in complete transparency, presenting all your treatment options and helping you make the best decision for your individual condition. No two women are alike, which is why we tailor our treatment plans to each one of our patients.
To learn more about this gold standard, non-invasive uterine fibroid treatment, schedule your appointment at USA Fibroid Centers at one of our locations here in Massachusetts.
Non-invasive Massachusetts uterine fibroids treatment
Many women struggle with uterine fibroids. Symptomatic fibroids are benign growths that can cause a variety of symptoms ranging from severe cramps and bloating to heavy periods and even pelvic pressure or pain. You may mistakenly believe that surgeries like myomectomy or hysterectomy are your only treatment options, but at USA Fibroid Centers, we offer a non-invasive solution to uterine fibroids.
Uterine Fibroid Embolization is a procedure we perform in all of our Massachusetts fibroid treatment facilities. Lasting only 30 to 45 minutes, the treatment is one that women can receive and then can go home that same day without the need for hospitalization. The recovery process is also much shorter compared to surgical procedures. In fact, most women can resume their normal activities within one to two weeks.
Before you proceed with UFE, you'll meet with one of our fibroid specialists to discuss this simple procedure and ensure you understand what it entails:
After administering a light sedative, your USA Fibroid Centers physician will locate your fibroids using an advanced ultrasound.
Once all fibroids are found, our interventional radiologist will make a small incision on your upper thigh and insert a catheter through it.
This catheter is threaded into the artery that supplies blood to the fibroids, then particles are injected to cut off the artery's blood flow.
Without blood supply, the fibroids will begin to shrink and eventually die.
Once the catheter is removed, your incision will require no stitches — simply a small bandage.
You'll rest at our facility for a short time and then be able to return home to finish your recovery.
Book your Massachusetts Fibroid Treatment today
With our national network of outpatient medical facilities, USA Fibroid Centers is proud to provide women living in Massachusetts a convenient option for the treatment of uterine fibroids. UFE's short procedure and recovery process make it the perfect choice for working women, caregivers, and everyone who do not want to have a long recovery process.
Use our map on this page to find a Massachusetts location near you. You can also use our map for detailed information about each of our facilities, as well as driving directions. Call us at 855.615.2555 or contact us online to schedule your consultation with one of our fibroid specialists.