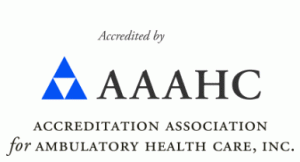 Fibroid Treatment in West Roxbury, MA
Have you been struggling with the pain and inconvenience of symptomatic uterine fibroids? If so, you're not alone. Up to 80% of women develop this common condition of the reproductive tract by the age of 50. Although many women don't ever experience symptoms, others regularly suffer from heavy periods, severe menstrual cramps, frequent urination, or a diminished sex life. Some women even avoid the doctor because they think that a hysterectomy is the only available treatment.
At USA Fibroid Centers, our specialists offer an effective, non-surgical treatment option called Uterine Fibroid Embolization (UFE). UFE can eliminate unpleasant symptoms, preserve your uterus, and quickly get you back to living life to its fullest. In order to avoid unnecessary surgery, we encourage you to learn about all of our fibroid treatments in West Roxbury, MA.
Uterine fibroids are common, noncancerous tumors that often impact women during their childbearing years. Also called leiomyomas or myomas, fibroids grow in the muscle cells of the uterus. They are not usually considered dangerous –– but they have the potential to cause harm to surrounding organs and, in some cases, can also impact fertility. You can develop a single fibroid or multiple, ranging in size from that of a tiny pea to larger than a melon. The type, size, location, and number of fibroids can impact which symptoms occur, as well as their severity.
Uterine fibroid symptoms can include:
Anemia-induced fatigue
Pelvic or lower back pain
Constipation
Stomach bloating
Severe cramps or pelvic pressure
At USA Fibroid Centers, we recommend seeking treatment if your uterine fibroid symptoms are interfering with your career, sex life, self-esteem, or social interactions. Discover our state-of-the-art facilities and specialized fibroid treatment in West Roxbury, MA, use our online scheduling form to request an appointment.
Minimally-Invasive Uterine Fibroids Treatment
Unfortunately, patients aren't always aware of their full range of fibroid treatment options. One in five women believe hysterectomy is the only approach to treating uterine fibroids.
Uterine Fibroid Embolization is a lower risk, less invasive procedure that has a significantly shorter recovery time –– only one to two weeks. UFE also allows you to keep your uterus and preserve your fertility.
Our specialized interventional radiologists perform UFE in our outpatient facilities, using an advanced ultrasound method called fibroid mapping. Treatment takes between 30 and 45 minutes and does not involve general anesthesia. You'll go home on the same day to begin your new pain-free life.
On the day of UFE in West Roxbury, MA:
You are given a light sedative so that you'll feel calm and comfortable throughout the experience
After numbing the area, we make a tiny incision in your upper thigh
We then inject embolic material through a very small catheter into the uterine artery, which blocks blood flow to the fibroid(s)
Once cut off from blood flow and nutrients, the fibroid(s) will shrink and eventually disappear
The injected material remains permanently in the blood vessels at the fibroid site, making it unlikely that the fibroid will regrow in the future.
In West Roxbury, MA, our fibroid treatment at USA Fibroid Centers is performed with unparalleled skill and experience. To learn more about Uterine Fibroid Embolization, simply schedule a consultation.
Looking for a Fibroid Specialist in Massachusetts?
We are proud to be the nations largest network of UFE treatment clinics, with over 30 locations there's always a clinic near you.
Our highly-rated fibroid specialists in Massachusetts are available to help you avoid unnecessary surgery. They are compassionate and knowledgeable, and will take the time to develop an individualized approach for your unique circumstances. We look forward to helping you take back control of your life.
Related fibroid Articles:
Life Can Be Amazing After Uterine Fibroid Embolization
Stop Ignoring Fibroid Symptoms
UFE: Fewer Complications than Fibroid Surgery
Book Directions to Our West Roxbury, MA Fibroid Center
We are located close to Boston, right on VFW Parkway. Look for us near Millennium Park, the Urban Science Academy, and the Elks Lodge. For those coming by public transit, our office is easily accessible via the MBTA Needham Line. We are just a few blocks away from several restaurants and local businesses –– making it convenient to visit and get all your fibroid treatment questions answered.
Book Your Fibroid Treatment Today
At USA Fibroid Centers, our experts offer the opportunity to rediscover normal activities without painful, uncomfortable, and unpredictable symptoms. In other words, there's no need to suffer any longer! If you want to consult with one of our top West Roxbury, MA fibroid specialists, schedule an appointment today using our convenient online scheduling form.