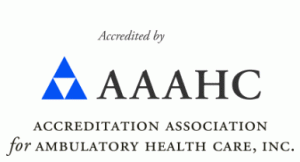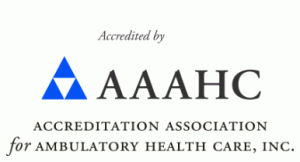 USA Fibroid Centers Location in West Roxbury, Massachusetts
USA Fibroid Centers is proud to offer world-class uterine fibroid treatments to women living in West Roxbury, Massachusetts. If you're struggling with the pain or inconvenience of fibroid symptoms, we can provide a non-surgical solution called Uterine Fibroid Embolization (UFE). Our West Roxbury location is just one of our national network of outpatient medical centers where you can find treatment for uterine fibroids without surgery.
Other medical professionals located in West Roxbury may recommend a surgical intervention such as a hysterectomy to treat your fibroid symptoms. However, in many cases, this procedure is medically unnecessary. We hope to spread awareness about non-invasive UFE treatment with as many patients as possible, because our priority is the care and comfort of women with uterine fibroids.
We invite you to meet with one of our fibroid specialists at our office located in West Roxbury. During your appointment, you'll learn about the various treatment options for uterine fibroids. Our physicians are completely transparent about our treatments and will help you pick the best option based on your individual circumstances. Our goal is to provide compassionate care for those seeking to live a life free from fibroids.
Non-Invasive Fibroid Treatment
Fibroid surgery, such as myomectomy or hysterectomy, is not the only option available for West Roxbury patients living with uterine fibroids. When you come to USA Fibroid Centers, you can learn about our non-surgical procedure UFE and the benefits of this treatment option.
FDA-approved UFE is a treatment option made available at our West Roxbury outpatient facility. It involves no hospitalization, requires no stitches, and allows patients to return home directly after the procedure. Within one to two weeks, patients can resume their regular daily activities, making this procedure an excellent option for busy women on the go, mothers, and others who prefer a non-surgical alternative for fibroid treatment.
If you decide to pursue UFE, you'll be treated by one of our physicians who specialize in the treatment of fibroids. The procedure involves the doctor making a small incision on your thigh and then inserting a catheter through the incision. Ultrasound images will allow the doctor to guide the catheter into the artery that supplies blood to the fibroid. Then, your physician will release small particles from the catheter, which will block blood flow to the fibroid and cause it to shrink and eventually die.
The full procedure takes just 30 to 45 minutes, and you'll be able to leave with only a small bandage covering the incision site.
Learn More About UFE at Our West Roxbury, MA, Location
With clinic locations throughout the country, USA Fibroid Centers is a convenient and caring place where you can learn about various treatments for uterine fibroids. Our clinic in West Roxbury, Massachusettes is here to ensure women in the region who are suffering with fibroid symptoms have a non-surgical option available to them.
During your initial consultation, our physician will perform tests to confirm your fibroid diagnosis, then take the time to answer any questions you have about the UFE procedure and post-treatment recovery. Use the map navigation on this page to find our West Roxbury clinic. You can also click on the map to get directions. Once you're ready to get the treatment you need to live a life free of uterine fibroids, schedule your appointment online or call our West Roxbury office at 857.308.0408.