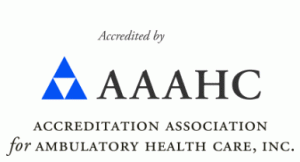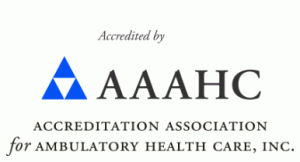 USA Fibroid Centers Location in Elmwood Park, Illinois
Living with uterine fibroids can range from inconvenient to downright painful. Women struggling with this condition now have a non-invasive treatment option available at USA Fibroid Centers. Our location in Elmwood Park, Illinois specializes in a non-surgical technique called Uterine Fibroid Embolization (UFE). This procedure treats uterine fibroids while still preserving the uterus.
If you visit other gynecologists in Elmwood Park, they may tell you that surgeries like hysterectomy are your only treatment option. However, UFE is an alternative to surgery perfect for women who want to avoid the risks and long recovery associated with surgery.
If you struggle with heavy periods, pelvic pain or pressure, and bloating, uterine fibroids could be the culprit. Make your appointment at our Elmwood Park practice to learn more about UFE and other fibroid treatment options. We believe in complete transparency as we help you make the best decision for your individual condition. No two patients are alike, which is why we offer personalized attention and compassionate care.
Uterine Fibroid Treatment Available in Elmwood Park, IL
Fibroid surgery is not your only treatment option if you've been diagnosed with uterine fibroids. Even if you've only heard of hysterectomy or myomectomy for treating these benign growths, USA Fibroid Centers wants you to realize that there's an alternative. Uterine Fibroid Embolization is a simple 30 to 45 minute procedure performed right here at our Elmwood Park outpatient medical center.
Women who undergo UFE find that the recovery process is much shorter than surgical fibroid treatments. In fact, most usually resume their normal daily activities within one to two weeks. UFE is a straightforward procedure, and your doctor will ensure that you fully understand what it entails ahead of time. The procedure uses:
Fibroid mapping using an advanced ultrasound allows us to locate all of your uterine fibroids.
The procedure involves a small incision on your thigh, through which we insert a catheter.
The catheter is threaded into the artery supplying blood to the fibroids.
We release small particles that effectively cut off blood flow to the fibroids, which then begin to shrink.
The incision is closed with a small bandage — no need for stitches.
Schedule Your Appointment at Elmwood Park's USA Fibroid Centers Clinic
We're excited to fill you in on the many advantages of UFE. Besides being a non-surgical procedure for uterine fibroids, UFE allows busy women to receive the treatment they need without having to go through a long recovery process. Plus, as a national network of outpatient medical centers, we offer convenient locations throughout the U.S.
When you make an appointment at our Elmwood Park, Illinois location, you'll have the opportunity to meet one-on-one with a fibroid specialist who can assess your condition and confirm your uterine fibroid diagnosis. They'll take the time to go over all your treatment options and answer any questions you have about UFE.
Ready to get started? Schedule your appointment online or call our Elmwood Park facility at 847.483.5717. Use our map navigation on this page to see where we're located and get detailed driving directions. We can't wait to help you live a life free of the inconvenience of uterine fibroid symptoms.