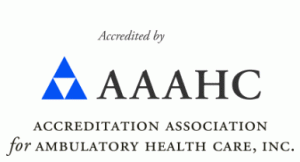 USA Fibroid Centers Location in Woburn, Massachusetts
For women in Woburn, Massachusetts dealing with painful and uncomfortable uterine fibroids symptoms, USA Fibroid Centers is here to offer a fibroid treatment that does not involve surgery. Our national network of outpatient medical centers specializes in an innovative technique to treat fibroids minimally-invasive called Uterine Fibroid Embolization (UFE).
At USA Fibroid Centers, we hope to raise awareness about UFE as a minimally-invasive treatment choice because many women with uterine fibroids are unaware that there are minimally-invasive options. Our patients have come to us believing that a hysterectomy or myomectomy were the only options available to treat their fibroids. Surgeries have an increased risk for complications and require a longer recovery time; our procedure does not have the same risks associated with surgery and has a much shorter recovery time.
When you meet with a fibroid specialist at our Woburn office, they'll discuss with you the various treatment options available for uterine fibroids that work best for you. Our physicians are transparent and will answer any questions you may have about the procedure and recovery after undergoing UFE. Our goal is to help you select an option that fits your lifestyle and help you get back to living a life free from uterine fibroid symptoms.
Our Minimally-Invasive Treatment for Uterine Fibroids
USA Fibroid Centers offers UFE treatment for uterine fibroids, a minimally-invasive procedure. We believe women with fibroids should not have to choose between major surgery and living with symptoms from fibroids.
UFE involves one of our doctors making a small incision on your upper thigh so a catheter can be inserted. An ultrasound enables them to guide the catheter into the artery supplying blood to the fibroid. Small particles then begin to flow from the catheter to block the fibroid's blood flow, which causes it to shrink and eventually die.
UFE has many benefits that our patients enjoy, including the following:
No stitches
No hospital stay
The ability to return home directly following a short rest after the procedure
The ability to resume regular activities within one to two weeks after the procedure
Less recovery time
Beginning your Fibroid Treatment in Woburn, MA
On the hunt for fibroid specialists in Woburn, MA? Turn to USA Fibroid Centers. Our team of skilled doctors and staff offer minimally invasive uterine fibroid treatment in state-of-the-art facilities.
We know that medical procedures like UFE treatments can be stressful. That's why our team of fibroid specialists support you through every step of the fibroid disease process. Allow us to answer any questions you might have and offer encouragement. Your comfort and relief from fibroid symptoms is our goal.
How to Prepare for your Visit
Upon arriving to your fibroid treatment appointment in Woburn, make sure you have:
Government-issued photo ID

List of medications and supplements you're currently taking

Insurance details and card

Relevant medical records pertaining to previous fibroid treatments and medications
In the 24 hours leading up to your UFE treatment at our Woburn location, follow these guidelines. It's the best way to ensure that your procedure goes smoothly:
Do:
Avoid caffeine 

Drink only clear liquids for three hours leading up to your appointment

Take any non-blood thinning medications and supplements you've been prescribed

Bring along someone to drive you home
Do Not:
Take blood thinner medication, including OTC pain medications

Drink alcohol or use tobacco products

Eat processed foods for 24 hours prior to your treatment
Confirm your Insurance Coverage
The USA Fibroid Centers administrative team is ready to help you maximize your insurance benefits and file any paperwork required for approval. In the odd cases where your fibroid treatment in Woburn is not covered, we accept HSA and FSA plans. We also offer a range of financing options, including CareCredit. 
We routinely work with a number of insurance providers. Don't see yours listed? Please call us at 339.999.0052.
How to Get to Our Woburn, MA, Fibroid Center
Our fibroid center is at 800 West Cummings Park, Suite 2500. We're near the Hilton Boston/Woburn Hotel. 
Nearby Areas We Serve:

Boston

Waltham

Somerville

Lowell

Burlington 
Fibroid Center Near Boston: When you're coming from Boston, you can take I-93 North for 11.2 miles and arrive at our center in about 20 minutes. 
Fibroid Center Waltham: Our center is about 21 minutes from Waltham. To get here, take I-95 North for 14.7 miles. 
Fibroid Center Near Somerville: You can take I-93 North for 9.4 miles and get to our center in about 23 minutes. 
Fibroid Center Near Lowell: From Lowell, you can take US-3 South for 19 miles and arrive in about 22 minutes. 
Fibroid Center Near Burlington: We're about a 10-minute, 5.4-mile drive from Burlington when you take I-95 North.
Make an Appointment at Our Woburn, MA, Treatment Center
USA Fibroid Centers is proud to provide conveniently located clinics throughout the U.S. specializing in the treatment of uterine fibroids. At our practice located in Woburn, Massachusetts, you can meet with a fibroid specialist who will provide you with all the information you need to make the best decision for your treatment. After answering your questions and discussing potential treatment options, we'll work with you to create a specialized plan tailored to your individual needs and lifestyle.
If you're ready to seek treatment for uterine fibroids and make an appointment, you can schedule online or call us at 339.999.0052. Use our map navigation tool to easily find our Woburn clinic location and get directions. We look forward to meeting with you to discuss your non-invasive fibroid treatment options and get you on the path to a life without symptoms.